Event Information
Location
Damouchari Beach
Moúresi 370 12
Magnisia
Greece
Description
For the first time ever – an honesty community meeting in Europe!

Honesty Gathering in Damouchari, Greece
17-21 September 2019

For the past few years, we have dreamed about bringing together people who are part of our Radical Honesty community. This year we—Tuulia, Pete and the team—are making it happen in a place we love: Damouchari, Greece!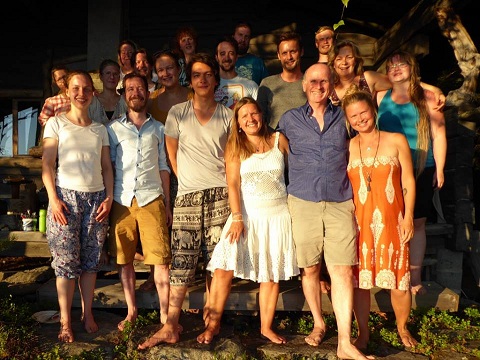 Maybe you have already attended several workshops and want more time and opportunities to meet others, hang out and practice together? Do you want to meet again some of those lovely people from your retreat, your 8-day intensive, your workshop or your Meetup? Do you really like the way of expressing yourself honestly and openly and want to make more honest friends? Have you heard about Radical Honesty from friends or family and are curious to join the weirdos? Are you up for some amazing days by the turquoise Aegean Sea and beach?

We see this gathering of our tribe as a cross between a retreat and a festival. Different sessions will run concurrently from morning till evening. You can choose which sessions you want to attend. Or you can skip the sessions and just hang out with like-minded people. The sessions will include Radical Honesty exercises, hot seat sessions, advanced sessions, basics for newcomers, sharing circles, conscious touch, movement, yoga, seated and walking meditation, and (if there's enough interest) a couples session.

Location
The gathering will take place in the Damouchari Hotel, located in the tiny seaside village of Damouchari, which is situated on two adjacent coves. The hotel is small and charming with a main older building and bungalows surrounding a beautiful garden, all just a few steps away from the waters of the Aegean Sea. The green garden has flowers and sunbeds, a swimming pool, nautical antiques and artwork, and lots of rustic charm. We will have the entire hotel to ourselves and we plan for most of the sessions to be held outdoors.

Damouchari was a major filming location for the movie "Mamma Mia" (particularly the "Dancing Queen" scene). On the beach, you can enjoy swimming and diving into the warm waters, rent a kayak or a lounge chair. Along the shore, you can hike over the hills to other coves or up the mountain.

How to get there
Damouchari is on the Greek mainland, about 40 km from the port city of Volos. From Volos, Damouchari is reached via a 90-minute drive over the mountain. The Volos airport is served by a small number of flights from western/northern Europe. Most travelers fly via the airports in Thessaloniki or Athens. From either of those airports, you can take a bus and/or train to Volos or drive a rental car or share a car ride with others.

You will need to organize your own travel. You can use the Facebook event page or the Radical Honesty Europe group to propose/seek travel companions, car pooling, etc.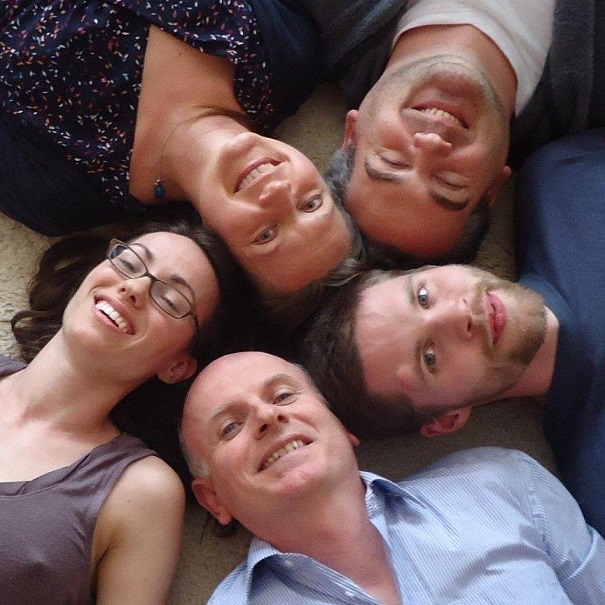 The program
The gathering will begin at 18:00 on 17 September with an opening ceremony and sharing. We will finish the gathering on 21 September at 10:00 with a closing circle and ceremony.

The morning sessions will include movement, yoga and meditation. Then, for the rest of the day, various sessions will be available to choose from. The exact timetable will be announced on the spot. Most sessions can host everyone and some sessions will have limited number or participants, subject to a sign-up list. Make sure you have warm clothing in case of chilly evening weather.

Stay longer / arrive earlier?
Damouchari is a lovely location and you can stay at the hotel before or after the gathering or travel around beautiful Pelion peninsula. You can also join us at our Radical Honesty half workshop/half holiday retreat the week before the gathering (10-17 September). That retreat will take place about a thousand meters higher on the Pelion mountain in the nearby village of Kissos at the Kalikalos holistic community.

Prices
We want the gathering to be a reasoanable price and affordable for as many people as possible.

Two-person room: €380 early bird when booked by 31 May; thereafter: €420.
Three person room €350 early bird when booked by 31 May; thereafter: €390.
Price covers lodging, breakfast and the program.

Book your spot by email info@HonestyEurope.com.

Meals
The price includes breakfast each morning. For eating at other times, Damouchari has several tavernas and also a little village market. At the taverna that is owned by the same family that owns the hotel, we have a deal for lunch or dinner: €15 for a starter, salad, main course and dessert.

Book fast as the number of rooms is limited. In case hotel gets full, you can stay in nearby Airbnbs or guest houses.

Organizers and trainers
The gathering is organized by Honesty Europe – trainers Tuulia Syvänen and Pete Jordan. The confirmed Radical Honesty trainers to lead the sessions are Tuulia Syvänen, Pete Jordan and Jakob Eichhorn, and RH trainer candidates Anna Haas and Michael Kreuzwieser. (More trainers might be added to the program.)

Ready to live out loud and be happy?

You are warmly welcome to join us on the journey to an honest life!
Tuulia and Pete
Honesty Europe
info@HonestyEurope.com
www.HonestyEurope.com
www.facebook.com/HonestyEurope

----------------------------

Who are the trainers?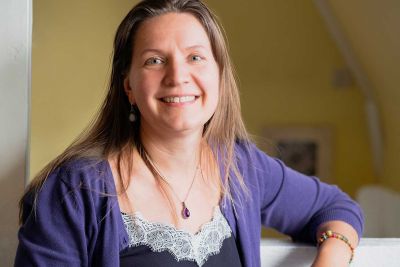 Tuulia Syvänen is the certified Radical Honesty trainer who has led the most RH workshops in Europe. She also does 1:1 and couples coaching. For two decades, she held leadership positions at international, non-profit organizations that are concerned with social and environmental justice issues. A native of Finland, she has lived in Germany, The Netherlands, New Zealand and Canada.

Having grown up in a dysfunctional family—where difficulties and negative feelings were often swept under the rug—Tuulia became passionate about self-expression and self-awareness, and learned the importance of setting one's boundaries. Most important, she learned the power of honesty. Her life's mission is to help create more love and connection between people through honest sharing.

Tuulia participated in her first Radical Honesty training in 2012 with the founder of Radical Honesty Dr. Brad Blanton and continued her training under the guidance of Dr. Blanton and RH Master Trainer Taber Shadburne. She has led more than 50 RH workshops in various European countries. She has also attained a four-year certification in the Human-to-Human Coaching and Therapy Program in Finland and is a certified leader of Dr. Fischer's Rebuilding Divorce Seminars. She earned a BA in Journalism from the University of Tampere and has a 16-year-old son.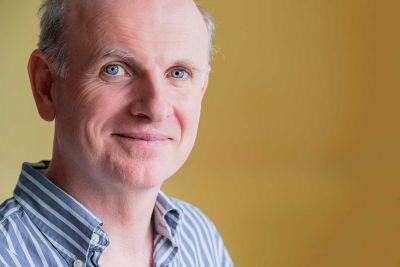 Pete Jordan is the only certified Radical Honesty trainer in the Benelux countries. He organizes and co-lead Radical Honesty workshops around Europe with his wife, Tuulia, as well as does 1:1 coaching.

Pete has changed his life for the better by committing to live honestly, expressing his resentments and appreciations in the moment and by asking for what he wants. A major breakthrough for him was to have honest talks with his ex-wife and four siblings. He has broken the traditions of his childhood's family and began to talk about things he was afraid of and embarrassed about and what he didn't like in his childhood.

Pete has great listening skills and he is keen on developing and learning every day. His vision is to support others to live happier, freer lives. Born and raised in San Francisco, Pete has lived in Amsterdam for almost two decades and still makes himself happy each day he wakes up in that city. A writer by profession, Pete has a passion for cycling and has contributed his writing and photographs to several Dutch cycling publications for more than a decade. He is in the midst of following a three-year training to become a Somatic Experiencing practitioner. When he is not organizing or attending Radical Honesty workshops or spending time with his teenaged son, he can be found meandering around Amsterdam on his bike. (And he feels some tightness in his stomach now as he writes this stuff about himself in the third person.)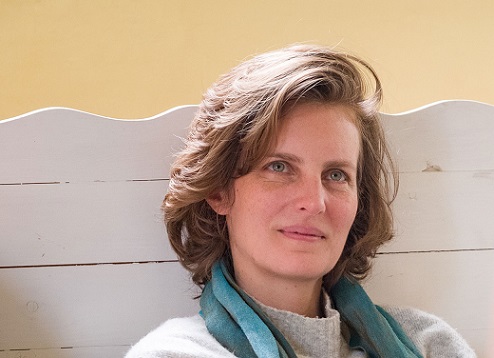 Anna Haas
I'm a Trainer-in-Training from Berlin. I came across Radical Honesty in 2016. I've always preferred talking about "real stuff" instead of small talk (and still found myself caught up in it way too often) and I had been longing for deeper connections with people and for more freedom (and thought that this was an unsolvable contradiction). So Radical Honesty was love at first sight while being quite skeptical at the same time. I thought: "This is great! But I don't think it's necessary to express unreasonable resentments and I will definitely never want to do the naked work."

So here I am now, two years later, having done two 8-day retreats with naked work, getting to enjoy the expression of unreasonable resentments both ways (and usually feeling much closer to the person afterwards) and having done a Radical Honesty Trainer's Training in June in 2018. I'm greedy! I want more of this in my life and I want to share it with as many people as possible. I love the feeling of deep connection and freedom that we can create by being more honest to each other and expressing our own unique self.

And I'm nowhere near the end of my own journey. I still find myself holding back things, not expressing all of my wishes, getting angry at "no's" after I have expressed a wish, starting to argue over interpretations of reality, forgetting to be aware of noticing. And then I judge myself for it and think that I should do a better job, and then I remember that "shoulding" is bad, but "bad" doesn't exist, and "every job worth doing is worth doing badly" and then I smile, and notice, and start again.

www.HonestyEurope.com
Date and Time
Location
Damouchari Beach
Moúresi 370 12
Magnisia
Greece