Description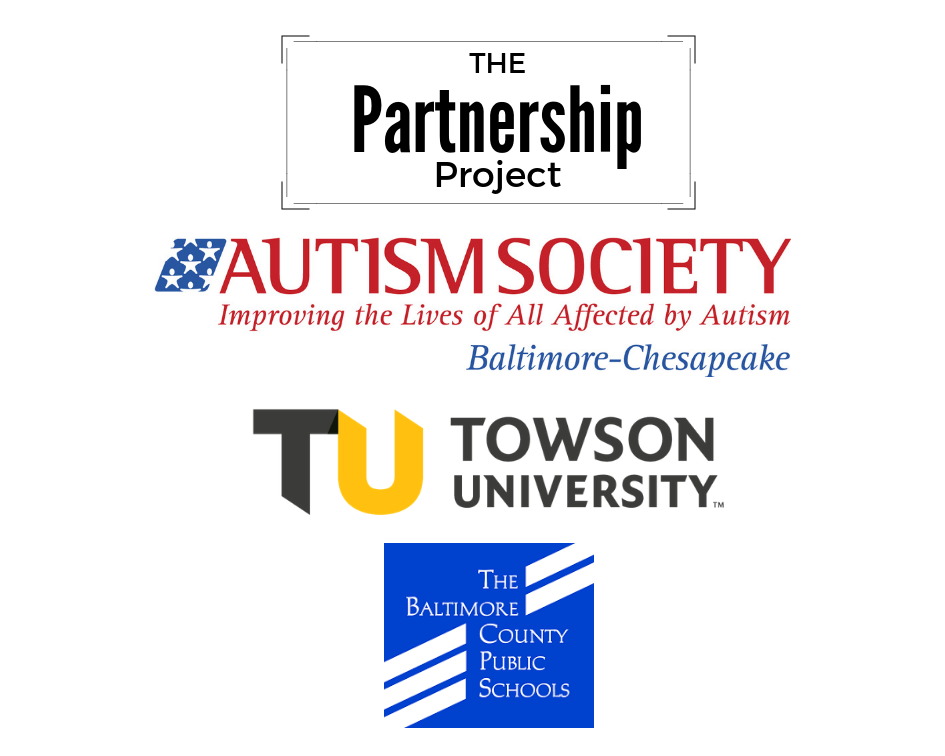 ---
Join us for an inspirational day filled with new perspectives and ideas. Learn from local and national presenters alongside parents, professionals and individuals with autism. Choose from a variety of autism-related breakout sessions and visit over 40 vendors and exhibitors for information and resources.
Here are some comments from past Honestly Autism Day participants:
We've been to lots of seminars and conferences and this by far was the most useful and best organized.

Excellent content! The best bargain and learning opportunity that I have participated in!

I don't know how you could top it! It surpassed my expectations!

This is the only conference where you get great info and insights presented with sensitivity, passion and love!

Well executed, very informative!

Overall, HAD was the biggest support system I've encountered. It is true about strength in numbers. I left there feeling stronger. I left there with a changed perspective.

You did an amazing job to pull off a conference chocked full of so many positive experiences and such a warm ambience. I have been to many conferences—yours is EXTRAORDINARY! - Ann Turnbull, Keynote Speaker HAD 2015
Please Note: This is an adult conference.
---

---

---

---
Breakout Sessions
The day provides an opportunity to attend 2 breakout sessions. You will choose one topic for each session.
SPECIAL NOTE:
BREAKOUT 1 (Choose 1)
1. Social Stories: Rethink, Reboot, Reimagine
2. The Out-of-Sync Teen: Growing Up with Sensory Processing Disorder
3. Ask the Autistic Werewolf: Autism Insight
4. Autistic Sensory Spectrum Life in an Overstimulating World
5. Finding Your Place of Belonging (Part 1)
6. Mindfulness and Movement to Balance the Sensory System
7. Story Keepers: Brothers and Sisters Share Their Insight
8. Language Fun in the "LAB"
9.
Creating a Contingency Plan for Safety in the Community and at Home


BREAKOUT 2 (Choose 1)
10. Comic Strip Conversations
11. Stretch Your Child's Passions Using Sensory Activities
12. Ask the Autistic Werewolf: Autism Insight (repeat)
13. Autistic Sensory Spectrum Life in an Overstimulating World (repeat)
14. Finding Your Place of Belonging (Part 2)
15. Yoga Class: Keeping the Senses in Mind
16. Tips and Tricks for Dealing with Anxiety
17. Using Virtual Reality Technology in the Everyday Teaching and Learning of Children with Autism
---

---




---
Cost, Scholarships & Cancellation Policy
The cost of this event is $50* per person. This includes a light breakfast, lunch and a cookie break. We have scholarship money available. If you need financial assistance please contact Heather Thoms Chesley at HADrequest@baltimoreautismsociety.org. You MUST register in advance for this conference. There will be no walk-in registration. The event fills up quickly so don't wait to register.
There are no refunds for this event after 3/22/19. Thank you for your support.
*Online registration $53.49 includes processing fee
---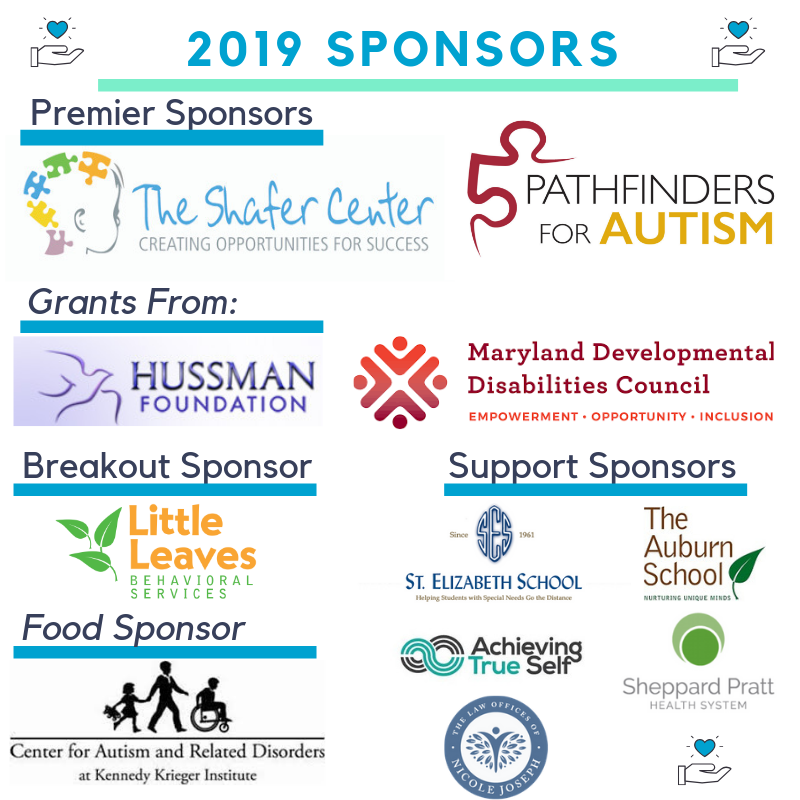 LINKS TO OUR SPONSORS:
Maryland Developmental Disabilities Council
Little Leaves Behavioral Services
Kennedy Krieger Institute's Center for Autism & Related Disorders
---
Hotel / Conference Venue & Parking
245 Shawan Road, Hunt Valley, Maryland 21031 USA
https://www.marriott.com/hotels/travel/bwidh-delta-hotels-baltimore-hunt-valley/
Driving directions
Take I-195 W for 4 miles. Merge onto I-95 N via exit 4A. Stay on I-95 for 2 miles. Merge onto I-695 W via exit 49B toward Towson. Stay on I-695W for 17 miles then merge onto I-83N via exit 24. Stay on I-83 for 5.5 miles then take exit 20A for Shawan Rd. Stay in the far right lane while exiting. The hotel entrance will be immediately on the right coming off the exit ramp.
Complimentary on-site parking
Light Rail: 0.3 miles N from Hotel
---
CEUs
Every registrant will receive a certificate of attendance at the conclusion of the day.
CUEs Pending from:
The Baltimore County Public School System is an approved sponsor of the Maryland Board of Social Work Examiners for Continuing Education Credits for Licensed Social Workers in Maryland-BCPS
MD Board of Examiners for Audiologists, Hearing Aid Dispensers & Speech-Language Pathologists
MD Board of Occupational Therapy Practice

---