Description
What does it take to be a successful woman leader? Join the WIN Lab for a panel discussion that explores both the obstacles and opportunities that women leaders have encountered during their careers. Along the way, we will hear stories and solutions, in addition to strategies these women have utilized in order to be successful, while providing the audience with useful advice on how to continue moving forward to achieve their goals.

Moderator:
Carolina Pina, Director of WIN Lab Miami
Carolina Pina is the Director of Babson College's Women Innovating Now (WIN) Lab in Miami. Prior to joining WIN Lab she was Director of Northwestern University's Kellogg School of Management Miami Campus. In 2015 she founded Ignitus, a consulting practice that helps organizations implement social impact initiatives. Her most recent accomplishment was leading the RiseUp AS ONE concert in San Diego, California for Fusion Media Group. Carolina holds a bachelor's in Industrial and Systems Engineering from Florida International University, an MBA from Rice University's Jesse H. Jones Graduate School of Management and an Executive Scholars in Leadership & Management from Northwestern University's Kellogg School of Management.
Panelists: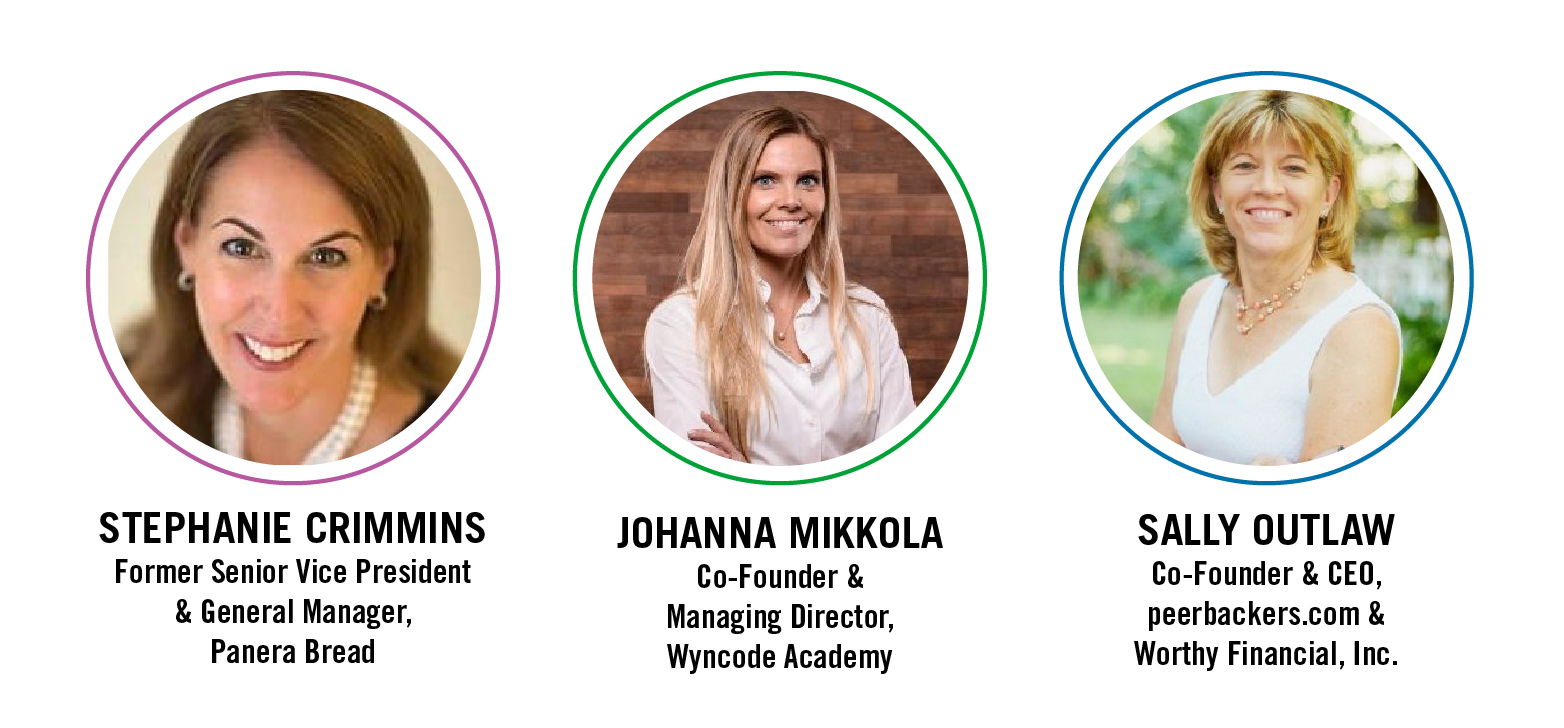 Stephanie Crimmins, Former Senior Vice President / General Manager at Panera Bread
Stephanie Crimmins is a consumer savvy, spirited leader with successful track record developing and building businesses. She has proven achievement in creating and executing value-building strategies for consumer, restaurant, and private equity organizations; foundational experience in investments / money management. Also known for cross-organizational collaboration, ability to lead, influence and execute in both large and small organizations, and for developing and motivating teams and individuals. Passion for creativity in finding and developing growth initiatives and mentoring and empowering women.

Recent successes include working on a wide range of high priority strategic, operating and new business development opportunities for Panera Bread, including developing the strategy for, launching, and operating the packaged goods business which grew to over $150mm in retail sales.

Stephanie participates as a mentor / advisor in Harvard Business School's New Venture Competition, Entrepreneurship for All, and various startups. She is a Member of Launchpad Investing group, an organization that invests in early stage companies.
Johanna Mikkola, Co-Founder & Managing Director at Wyncode Academy
Johanna Mikkola is the Co-founder of Wyncode Academy, a leading accelerated learning program in Florida and the first coding school to be licensed by the Florida Department of Education's Commission for Independent Education. In 9 weeks the program transforms ambitious individuals into computer programmers with business acumen. Launched in May 2014, Wyncode has led the nation in transparency of outcomes releasing a reviewed jobs report which can be found at www.wyncode.co/jobs-report.

Johanna was selected as an Endeavor Entrepreneur in June 2015 at the International Selection Panel in Amman, Jordan joining a prestigious network of over 1000 high impact entrepreneurs around the globe. Johanna is an Entrepreneur-in-Residence for Babson College and sits on the advisory board of eMerge Americas.

Before launching Wyncode Johanna spent a decade in corporate management with the National Hockey League becoming the highest-ranking female in her department's history. There she led a team of managers as well as overseeing the business operations of the officiating department.

Johanna holds an honors Bachelors Degree in Political Science and Economics from the University of Toronto. In 2007 she represented Canada as a forward at the World Floorball Championships and now sits on the Central Board of the International Floorball Federation working on strategic development of floorball globally.
Sally Outlaw, Co-Founder & CEO of peerbackers.com and Worthy Financial, Inc.
Sally Outlaw is a leading crowdfinance strategist, having spent the past five years as CEO of peerbackers.com helping businesses navigate the new capital opportunities offered through peer finance and the JOBS Act. She has conducted business around the world – including 10 years in Russia — and brings her decades of experience in media, real estate and business development. Sally is also a contributor to Entrepreneur Magazine and holds both a real estate broker's license and a Series 65 license as a Registered Investment Advisor.
---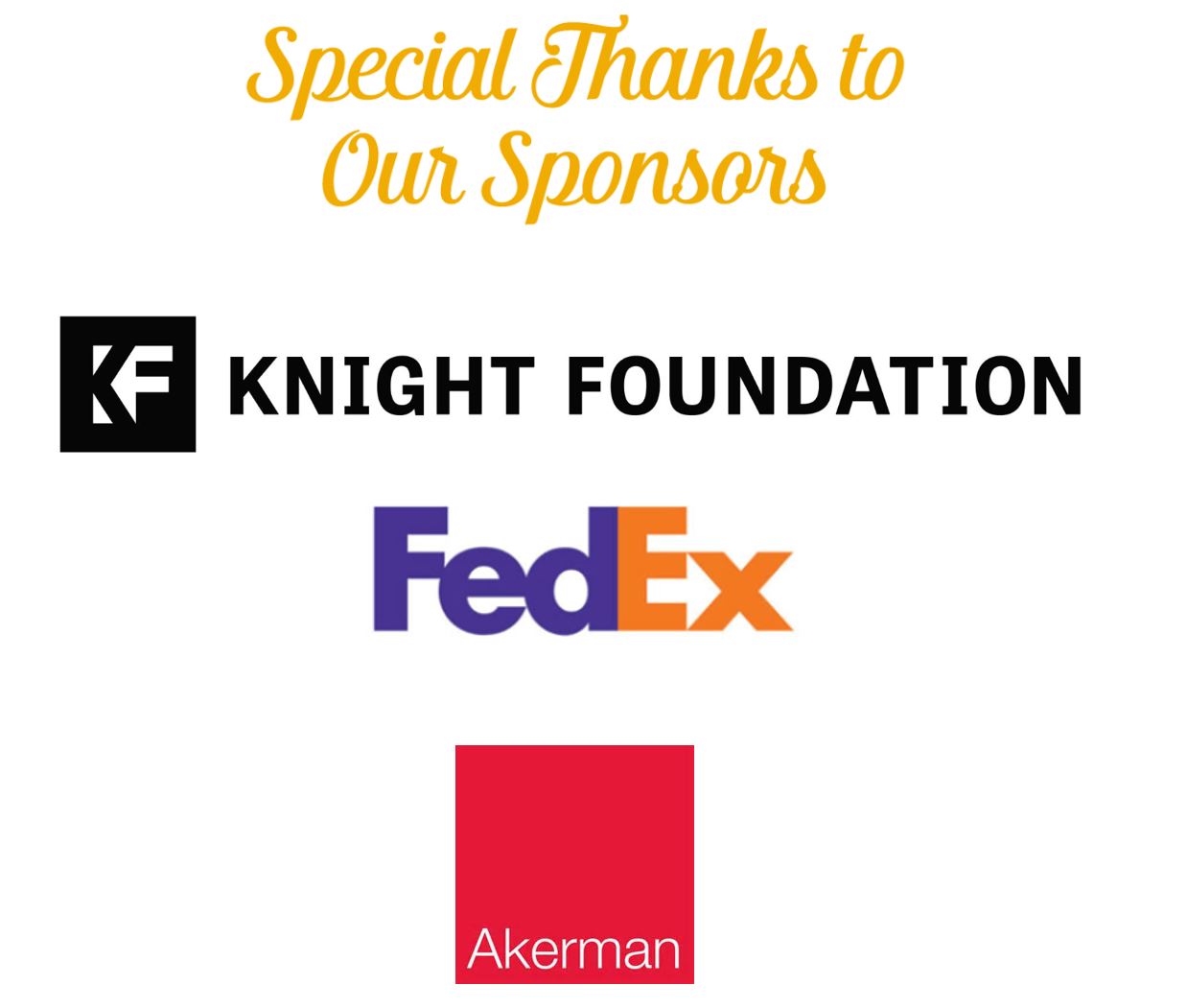 ---