with Outerloop, Paper Tigers
About this event
Proof of Vaccination or Neg Covid Test REQUIRED
Beginning Saturday August 14th, DC9 will require proof of vaccination or negative covid test taken within 48 hours of any scheduled event for entry. Physical card or digital photo will be accepted. Proof of vaccination/negative test result must match name on photo ID and will be checked at the door.
Things change quickly and we are all in the same boat trying to navigate and do our best to keep our concerts and communities safe. We appreciate your patience and understanding with our staff as we navigate this together. Thank you for your cooperation & continued support!
If you are unable to offer proof of vaccination or 48hr negative test, we will refund your ticket in advance and at the door up to August 31. From Sept 1-30 we will refund your ticket up to one day before the event. This is an ever changing situation and we reserve the right to change these policies at any time.
Honest Haloway
WEBSITE | FACEBOOK | INSTAGRAM | TWITTER | SPOTIFY | BANDCAMP | SOUNDCLOUD
Honest Haloway is my passion project that I started for the sole purpose of releasing anything and everything that I write, record, mix and produce. I started Honest Haloway in 2011, but the whole truth is it all started in the late 90's when I got my hands on a 4 track and an old bass, guitar, drums, and synthesizer, and started experimenting. I have stopped releasing LP's and EP's to release each song as I finish it.
Honest Haloway's current lineup of friends, talented DC musicians, and all around good people is Fico Lazarro-Colon (Bass), Greg Balleza (Guitar, keys, backing vocals), Alfonso Bravo (Guitar, keys), & Rob Hart (Drums).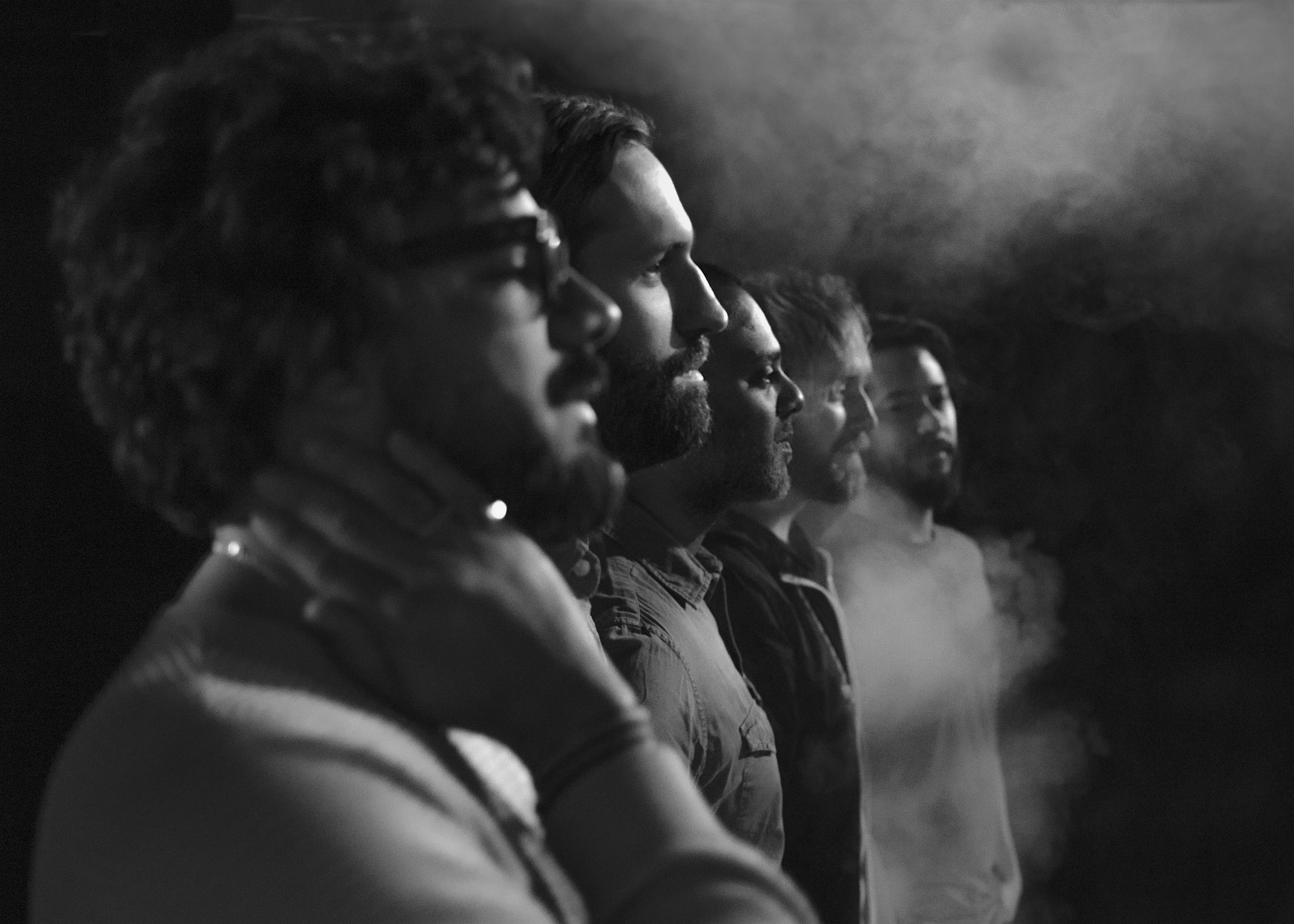 Outerloop
WEBSITE | FACEBOOK | INSTAGRAM | SPOTIFY | BANDCAMP
Outerloop, is a post-punk, art-rock band from Northern Virginia. Their sound combines propulsive instrumentals anchored by Patrick Gough on drums (Pitchblende, Imperial China) with the virtuosic, melodic, bi-lingual vocals of latin-jazz trained singer Taisha Estrada.
The band formed in late 2019 and only managed to play a couple shows before being sidelined by COVID-19. In the late summer of 2020 the band resumed writing and rehearsing and in spring of 2021 the band headed up to the Magpie Cage recording studio in Baltimore to record with the great J. Robbins (Jawbox, Burning Airlines).
Outerloop resumed playing shows in the summer of 2021 including an appearance at the Fort Reno concert series, and two songs from the Magpie Cage sessions - "Seeping Mirrors'' and "El Control" - were released on Friday August 6th, with more to come.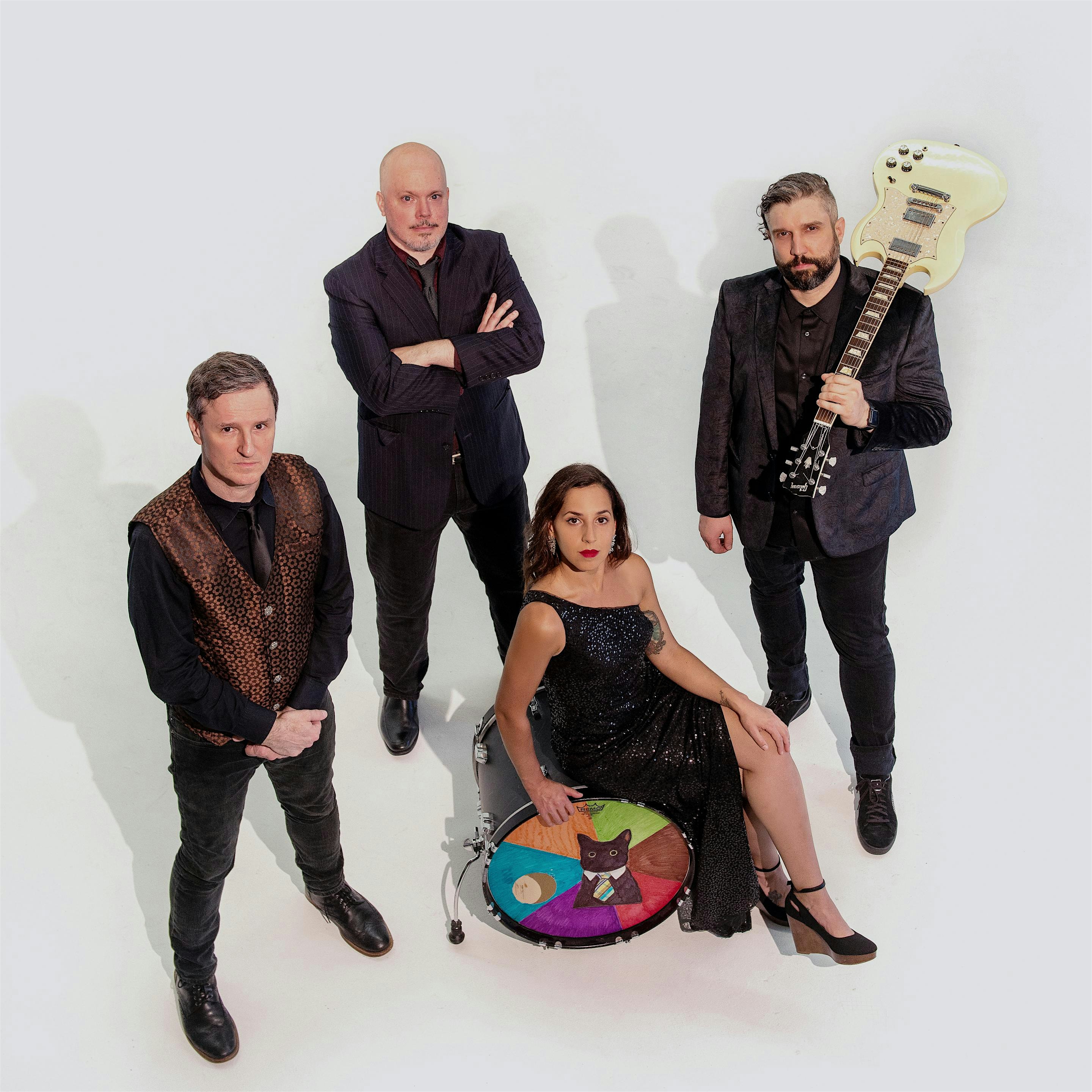 Paper Tigers
WEBSITE | FACEBOOK | INSTAGRAM | TWITTER | SPOTIFY | SOUNDCLOUD
Paper Tigers is a rock band from Allston, MA formed in 2019. With energetic drums, melodic guitars, intelligent lyrics, and undeniably catchy hooks, the ensemble is on a path to establish relevance in the Boston indie scene. Paper Tigers features Michael Medlock on vocals, Bjarki Gudmundsson on guitar, Matt Hughes on bass, and Ben "Cutty" Cuthbert on drums. Each member brings a different musical genre to the table, colliding into a fresh sound that New England is desperate for.
Paper Tigers' released their second EP, "Mononoke", on all major listening platforms on January 15, 2021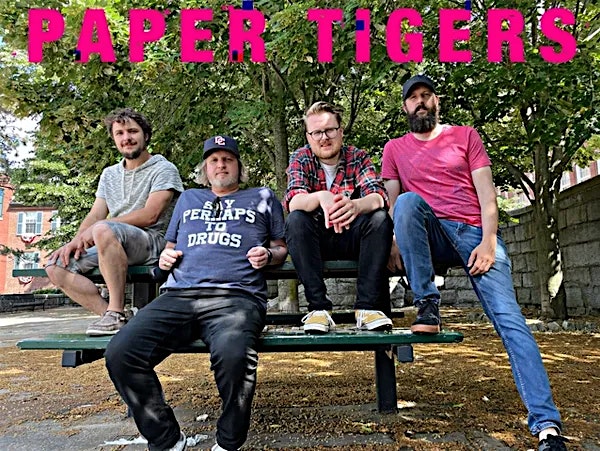 Performers
Date and time
Location
Refund policy