HONEST Dating Night is for singles who want to mingle without deception!
About this event
What if from the very beginning you would be crystal clear about your intentions, your thoughts, and your feelings?
What if you would skip politeness and good manners, good impression, and neat appearance?
What if you cut the bullshit and go straight to the point?
What if you were completely honest on your very first date?
This HONEST DATING NIGHT is a unique workshop for singles who want to mingle without deception. 
WHO GOES TO HONEST DATING NIGHTS?
Humans who are fed up with standardized incomplete and disconnected ways of meeting each other.
People who want to lower their guards towards rejection.
Women who want to have time to feel into their body to know what they want, ask for it.
Men who want to go beyond blame and disappointment and transforming fear into courage and clarity.
People who want to make reality checks and own their vulnerability outloud.
People who want to start real friendships, explore deeper connections and be daring to tell the truth for their own sake.
People who want to meet people who value honesty and try their best to be honest with each other.
People who want to experience something different and break their beliefs about what an honest dating is.
HOW?
With guided practices inspired by Radical Honesty, R/evolutionary R/elating and Tantra Yoga for connection, movement, conscious sensuality & real experiences. After attending this workshop you are entitled to join Honest Dating Berlin group on Facebook and mingle with other truthtellers. Are you ready to cut the crap and get what you truly want? Then Register!
Language: English
This time it is a heteronormative event for 10 females* & 10 males*.
This workshop tends to book out fast, please don't hesitate to book your place soon.
PRICE
45 EUR
Skip Eventbrite fees by paying directly via www.JuraGlo.com/contact/
PARTICIPATION ONLY with online registration.
Buy the ticket "MAN" if you're male and looking for female, and "WOMAN" if you're female and looking for male. I'm working real hard to have an equal distribution of genders. Reality shows that Berliners are hard to control and sometimes they don't show up. Thus, I cannot guarantee an equal number but you can help me by committing and showing up!
***Important*** when the tickets are sold out, you can apply to the waiting list --- make the payment at www.juraglo.com/contact/ and send email to workshops(at)juraglo.com with your name and gender.
Do you wish to complete your past relationships, clear up the ones you're in right now? Skillfully deal with a breakup and transform your life by telling the truth? Join Radical Honesty workshop first in Berlin.
Questions, concerns, suggestions? Contact Jura at workshops(at)juraglo.com
TESTIMONIALS:
"Today I felt like a really big brick fell out of what was once a solid wall in and around my heart." 
"So much love, such great energy, exercises that engaged and activated. And had a feeling that everyone was in love in the end..." 
ABOUT THE TRAINER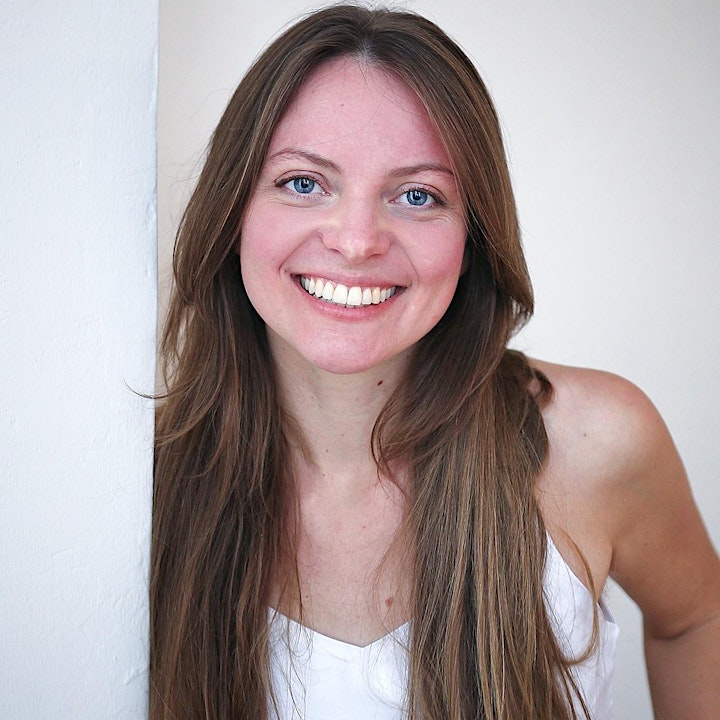 ABOUT THE TRAINER
Jūra Glo is a trauma-informed Radical Honesty trainer and personal coach in honesty, intimacy, and sexuality. She has led Radical Honesty practice groups since 2014 and found the largest Radical Honesty community in Europe. She started the only such Dating event in the world - HONEST Dating Nights (for men, women, bi, and trans) as a resource project to create dating spaces where people can meet and be as they are, tell the truth about their experience and date on terms of mutually agreed honesty and transparency.
Jūra is trained in somatic psychotherapy, individual & couples coaching, Tantra yoga, conscious sensuality, and therapeutic bodywork. Her wide range of professional backgrounds provides a safe and playful environment to experience diverse expressions and ways of being together.
Revolutionary at heart, she founded a visionary organization TransformWork that aims to create spaces of transformative nature for people to establish and export a new culture for living & relating.
People have everything today, but Connection... Join our Community of Conscious Creators ♥
www.JuraGlo.com | TransformWork | Radical Honesty wit Jura Glo | HONEST Dating Coach
Organizer of HONEST Dating Night Berlin