About this Event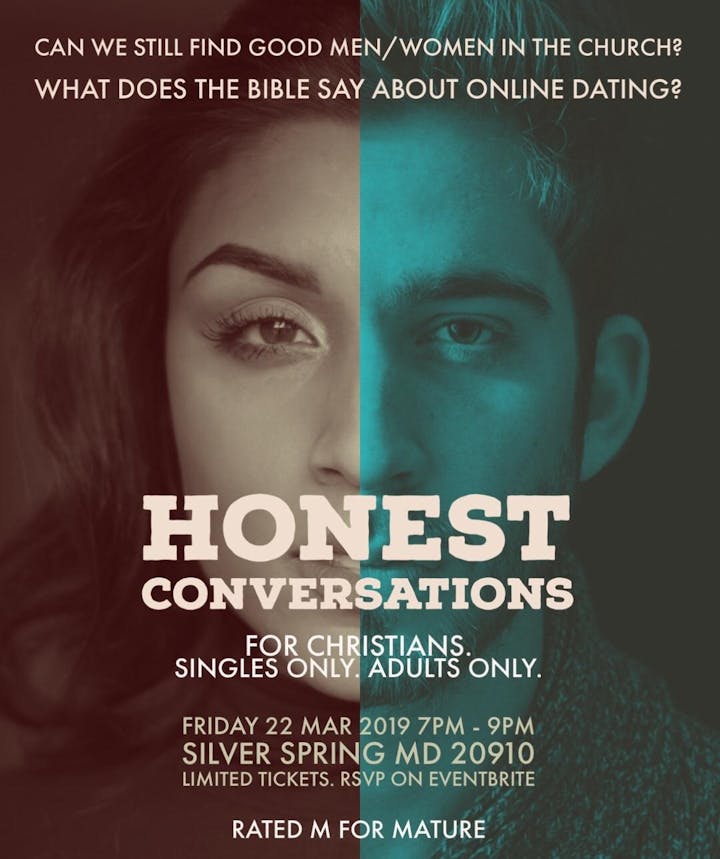 We said we'll be back! Thanks to everyone who attended the first edition. We had a great time.
Honest Conversations is for people who want to have mutually beneficial conversations that are not based on theory, but on practical experiences on what really works in long lasting relationships in the 21st century.
In this edition, we'll be discussing finding meaningful relationships in the church, and wondering if they still exist. And what about online dating? Is it an option?
These are Honest Conversations for men and women genuinely preparing for meaningful marriages. This is not a battle of the sexes, but an open dialogue on understanding each other better.
There are limited tickets so please REGISTER ONLY IF YOU KNOW YOU WILL MAKE IT. Once you register, you will receive an email with details.
See you there :)
Vivian, Ninma, Stephanie