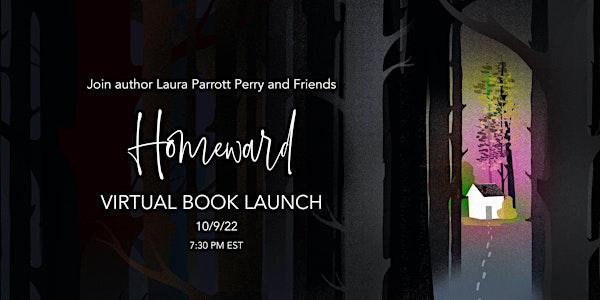 Homeward Virtual Book Launch Event with Laura Parrott Perry and Friends
Come celebrate with us as we usher Laura Parrott Perry's new memoir, Homeward into the world!
About this event
Laura Parrott Perry plans on launching her new memoir Homeward: how one woman embraced being lost to find her way home the same way she does everything else in this life, with a little help from her friends. Join Laura and her amazingly talented writer friends, including Matt Bays, Jessica Faith Kantrowitz, Kate Mapother, Julianna Miner, and Meghan Riordan Jarvis, for an evening of love and laughter (and maybe a tear or two) as they explore the ideas of home, love, community, and healing.