Be seen at the BEST party in the area to kick off your 4th of July Celebration! What's better than Barbecue, Beer, Great Music and OPE?
About this event
Shullsburg's HomeTown ThrowDown kicks off with Competition Barbecue at 1:00 pm, judging at 6:00, with Music, Brews and Games to compliment.
7:00 PM the Show kicks up to the "Main" Stage for our featured act, Emmy Winning Journalist and Host of the "Manitowoc Minute", CHARLIE BERENS!
The Party Band, "Super Tuesday" takes us through the evening to round out your day in Shullsburg's Badger Park.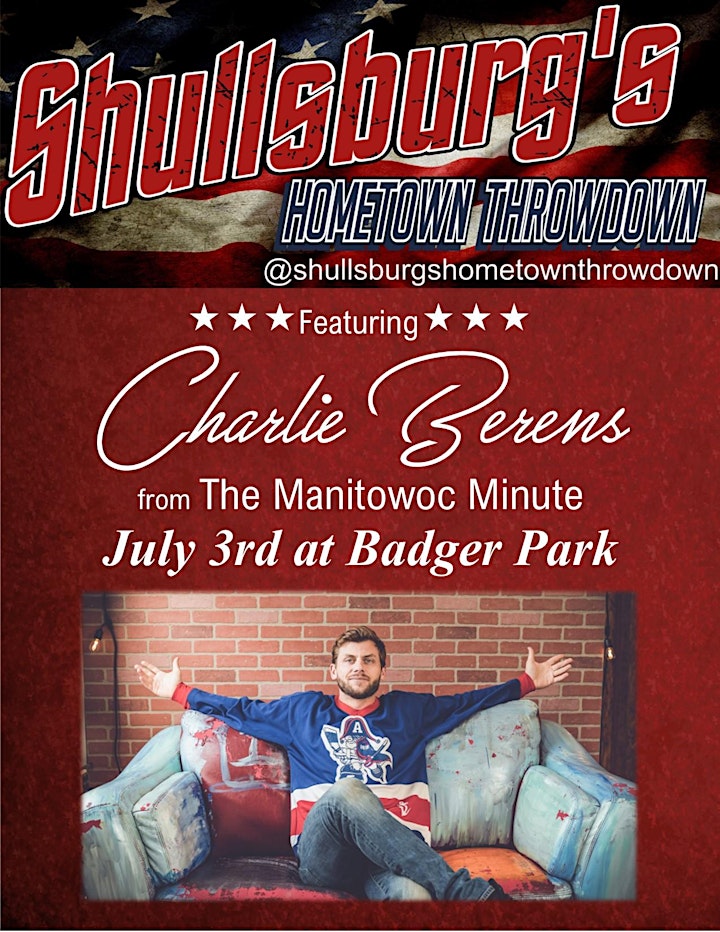 Organizer of HomeTown ThrowDown
The Shullsburg Fourth of July Celebration is hosted by six (6) local organizations with community in mind. The Shullsburg Legion, VFW, Conservation Club, Lions, Masons and Volunteer Fire Department are all very generous with their time to facilitate this annual event. Please support our celebration of Small Town Pride & Patriotism.  Thank You,