Homestead Skillshare Festival

Saturday, May 26, 2012 from 10:00 AM to 6:00 PM (PDT)
Event Details
Note: Online ticket sales are closed. Discounts will be honored at the door. No credit cards at the door.
A festival to educate, inspire and spread sustainable living and self-sufficiency skills.

Sat, May 26th from 10am-6pm
Hayes Valley Farm, 450 Laguna Street, San Francisco, CA 94102
Live bands! Alma Desnuda will be headli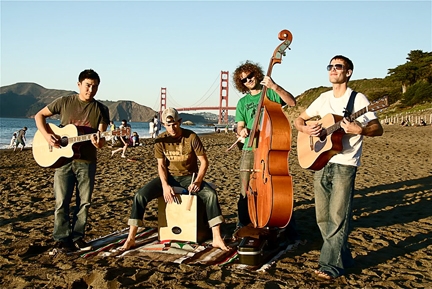 ning with Fog City Banjo Brewers, Lea Grant and Nicco Tyson. Blue grass, folk and African.
Learn how to backyard compost, create an urban garden, grow fruit trees, raise chickens, grow herbs for medicine, create cohousing, cultivate oyster mushrooms & more! There's something for everyone!

40 Scheduled Workshops!
Cohousing * Urban Power Foods * Soil Fertility * Worm Bins and Composting* Gift Circles * Qi Gong *  Chickens * Ducks * Bike-Powered Machines * Cob Ovens * Urban Composting * Urban Gardening in the Bay Area * Container Gardening * Homestead Design Lab * Seed-saving * Food Preservation

* Wine-making *

Disaster Preparedness * Beginning Herbal Medicine * Herb Growing * Teas & Tincture-making

* Bee-keeping & Pollination * Making Community Meetings Fun * Solar Ovens * Mushroom Cultivation * Soap-making * Cheese-making * Cand

le-making * DIY green cleaning * Natural Health and Beauty * Activist Communication Skills * Water Catchment * Place-making and more!
Tenative schedule here.
Open space discussion during dinner from 5-6pm.
Please bring your own water bottle!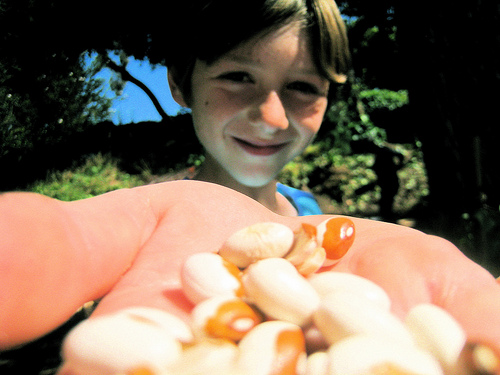 Tickets: You may do one of the following: 1) If you are a current BACE Timebank member, you can donate 2hours to Hayes Valley Farm through the Timebank - please make your online hour donation by May 25th 2) You can bring cash at the door or pay here on Eventbrite by credit card in advance. No one turned away, but please help support the event if you can. Kids 15 and under are free, families welcome!
To pay Hayes Valley Farm in hours, please log into your Timebank account, then search in the search box for Hayes Valley Farm and under their logo, click "give credit", enter number of hours and "Homestead Festival". No refunds.
Workshop sponsors: The BACE Timebank, Hayes Valley Farm, SF Permaculture Guild, Cohousing California, SF Urban Agriculture Alliance, PODER (SF), Occupy SF Sustainability Working Group, the Institute for Urban Homesteading, Transition SF, KitchenGarden SF, SF Bee-Cause,Just One Tree, the Connection Action Project, SF Free School, Ohlone Herbal Center, Planet Drum, Shoe Shine Wine, Urban Permaculture Institute, Connection Action Project, Rock the Bike, Briones Self-Sufficiency and Urban Homesteading Circle, Taproot Medicine, Mushroom Maestros, Canticle Farm, Tatiana Florentina Craft Almendral, Institute for Urban Homesteading, SF Bee-Cause, Kitchen Garden SF, SF Seed Library, Alemany Farm, Living Earth Structures, Urban Homesteading Institute, Ohlone Herbal Center, Mira Luna, Gabriel Cole, Jennifer Fernandez, Apryl Uncapher, the San Francisco Milk Maid, Alpha Lo, David Glaser, Urban Worm, Just One Tree, Chong Kee Tan.
Please contact mira (at) sfbace.org for more info.
Thanks to Shareable.net our media sponsor.
When & Where

Hayes Valley Farm
450 Laguna St.
San Francisco, CA 94102


Saturday, May 26, 2012 from 10:00 AM to 6:00 PM (PDT)
Add to my calendar
Organizer
The Bay Area Community Exchange Timebank promotes and facilitates the use of time instead of money in the exchange of goods and services, and through such exchanges we help to develop stronger, more, resilient connections between individuals and community service organizations which participate in these exchanges. Our goal is to encourage and improve communication and the distribution of skills and resources among our participants in order to help people meet their needs regardless of economic status.
The Timebank helps people meet their needs while encouraging community building and empowerment through a local and abundant means of exchange - time.
Every hour of service given to individuals or to community-based organizations that are members of the Timebank is credited to your account. These earned hours are then yours to spend on whatever Timebank goods or services you choose.
The currency is time and everyone's time is equal.
The foundation of the Timebank is a free, open source online directory, reputation and accounting system - http://www.bace.org
Additional useful Timebank info and resources can be found here, http://www.sfbace.org
The mission of the BACE Timebank is to:
•Build a more resilient, sustainable, fair and decentralized local economy based on relationships, trust and the sharing of resources and skills
•Building and maintaining an accessible, sustainable Timebank - an online directory, reputation and hour-based accounting system - that facilitates better communication of needs and resources and a more abundant means of exchange
•Strengthen community bonds to improve emotional and economic security by creating an interconnected web of reciprocal exchanges
•Developing partnerships with community service organizations to help make them more sustainable, to grow their programs without financial capital, and to promote the Timebank as a service to their constituencies
•Developing in person connections between individuals and with organizations through exchanges and complementary activities such as swapmeets, orientations, parties, skillshares, and volunteer days
•Encouraging the membership to actively take responsibility for their Timebank, participate in the Timebank volunteer collective and create their own Timebank groups, branches, activities and projects to advance community-driven goals, values and relationships
•Facilitate mutual assistance to meet the needs of all bay area residents, especially the economically underserved
•Reward volunteers at community service organizations with hour credits to make their important work more sustainable