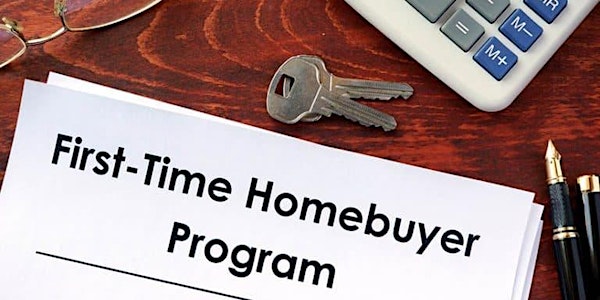 Homeownership Unveiled: Join Us for the Ultimate First-Time Buyers' Seminar
An empowering First-Time Buyers' Seminar! Expert insights, finger foods, and 4 hours of valuable information on homeownership
Date and time
Sunday, June 25 · 4 - 6pm EDT
Location
Business Center 4071 Forsyth Road ste D Orlando, FL 32811
About this event
🏡 Welcome to the Ultimate First-Time Home Buyers' Seminar! 🏡
H.E.L.P. (Helping Entrepreneurs Live Prosperously) and the Orlando Business Center proudly present an exhilarating opportunity for aspiring homeowners to embark on a journey towards achieving their dreams. Join us for an unforgettable event designed to empower, educate, and guide you through the thrilling world of real estate.
Get ready to indulge in an evening of inspiration, knowledge, and delectable refreshments as we bring together a star-studded lineup of industry experts, all under one roof! Our carefully curated guest speakers are ready to share invaluable insights, insider tips, and expert advice to help you make confident decisions on your path to becoming a proud homeowner.
🔑 Unlock the Secrets of Home Buying:
Let our seasoned realtor take center stage and unveil the mysteries of the home buying process. From navigating the competitive market to finding your perfect abode, you'll gain insider knowledge that will give you the upper hand in this exciting journey.
💳 Elevate Your Credit Score:
Discover the power of credit with our credit expert. Learn proven strategies and valuable techniques to elevate your credit score, opening doors to favorable mortgage terms and better financial opportunities. Say goodbye to obstacles and hello to a brighter future!
🏦 Master the Art of Financing:
Unravel the complexities of mortgage financing with our mortgage broker extraordinaire. From pre-approval to finding the best loan options, you'll gain invaluable insights that will empower you to make sound financial decisions with confidence.
🛡️ Protect Your Investment:
Knowledge is power, especially when it comes to protecting your hard-earned investment. Our insurance expert will provide you with essential information on how to safeguard your new home, ensuring peace of mind for years to come.
🎉 A 4-Hour Extravaganza:
Prepare for an unforgettable 4-hour event filled with eye-opening presentations, interactive discussions, and networking opportunities. Ask questions, share experiences, and connect with like-minded individuals who share your aspirations.
And that's not all! We'll ensure your comfort and satisfaction throughout the evening with an array of tantalizing finger foods and refreshments that will tantalize your taste buds and energize your mind.
Whether you're a passionate first-time homebuyer eager to take the leap or a curious explorer seeking knowledge about the exciting realm of real estate, this seminar is tailored to meet your needs. Join us at the Orlando Business Center and let us guide you towards a future where your dreams of homeownership become a spectacular reality.
Don't miss out on this incredible opportunity! Register now and secure your spot at the Ultimate First-Time Home Buyers' Seminar. Your journey to homeownership begins here!