Homeowner's Rights Under the National Mortgage Settlement
When and where
Location
Great Hall, Armstrong Hall 1100 S. McAllister Ave Tempe, 85282
Description
The Homeowner Advocacy Unit of the Civil Justice Clinic at the Sandra Day O'Connor College of Law presents
Homeowner's Rights Under the National Mortgage Settlement
Friday, October 19, 2012
8 a.m. - 5:30 p.m.
Great Hall
Sandra Day O'Connor College of Law
Arizona State University
Free CLE - Up to 5 hours
Event Information:
This daylong conference will feature key figures in the National Mortgage Settlement who will discuss the progress made under the settlement. It requires banks to pay more than $25 billion to the states and their residents over the next several years. Key participants of this regional conference will include representatives from the Offices of the Attorneys General of Arizona, California, Nevada and New Mexico, as well as housing counselors and attorneys who are working with homeowners facing foreclosure or struggling with their bank to modify their loans. The conference will also include a discussion of Arizona's Hardest Hit Fund, established in 2010 to assist homeowners who may benefit from the programs.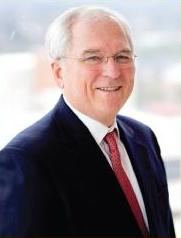 The keynote address will be given by Joseph A. Smith, Jr., National Mortgage Settlement Monitor. On March 12, 2012, participants in the 49-state mortgage settlement appointed Smith to oversee the agreement. He is a former North Carolina Commissioner of Banks, who oversaw the licensing and regulation of banks and thrifts, and helped implement the North Carolina Mortgage Lending Act, North Carolina Secure and Fair Mortgage Licensing Act and State Home Foreclosure Prevention Project. Smith, a longtime corporate, securities and banking attorney, also served as chairman of the Conference of State Banks Supervisors.
This event is free and open to the public.

www.law.asu.edu/homeowneradvocacy
Parking Information:
The visitor parking structure is located on the southwest corner of Rural Road and Terrace. The entrance for the structure is on Terrace, west of Rural Road. A limited number of reserved spaces are available. If there is a "lot full" sign, let the attendant know you are attending the "Homeowner Rights" Conference and you will be allowed to park if reserved spaces are still available. Parking rates are $2.00 per hour/$8.00 per day. Payment is due when exiting the lot.