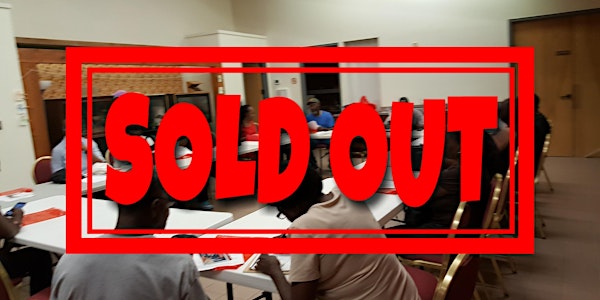 Homeowner Empowerment Seminar
When and where
Location
Outdoor Activity Center 1442 Richland Road Southwest Atlanta, GA 30310
Description
***WE WILL BE STREAMING THIS EVENT LIVE***
I regret to inform you that this very important event is SOLD OUT!
Please tell your friends and neighbors to join us on next Tuesday, June12th at 7 PM as we discuss property tax appeals, ballot initiatives, and action steps we can take RIGHT NOW!
Homeowner Empowerment/livestream link: http://bit.ly/2JzVSFQ
Free Community Seminar
Southwest Atlanta is on the rise, and with that comes concern around displacement and keeping long-time residents in their homes. State Representative Park Cannon, Real Estate Attorney Nik Erramilli, and Civic Entrepreneur Charnette Trimble want to make sure existing homeowners in Atlanta neighborhoods are equipped to take advantage of available resources to help them stay in their homes.
Seminar Details
Led by Charnette Trimble, Home Repair Consultant, this Free, 90-minute seminar will help you understand:
Homeowner occupied rehab programs
Affordable Housing Ballot Initiative
Property taxes and tax exemptions
How to file an appeal
Wealth preservation
Please bring your current tax assessment document with you to the meeting.
Light refreshments will be served.