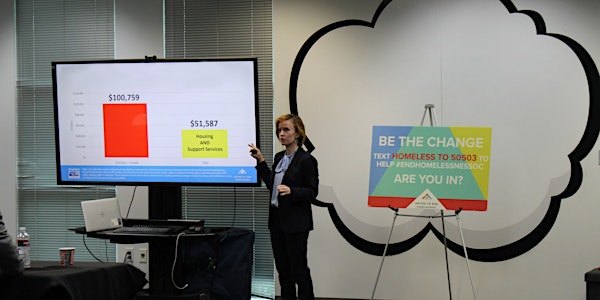 Homelessness & Housing Advocacy 101
Attend this virtual event to learn about homelessness in O.C. and how YOU can play a key role in ending homelessness in your community.
About this event
We've combined our Homelessness 101 and Advocacy 101 classes into a one-stop event so that you will leave with a clear understanding of how we can #EndHomelessnessOC together.
Whether this is your first class or if you've attended one previously, you'll have everything you need to become a Housing Champion and ready yourself with updated data and materials.
This combined class will:
Answer the most frequently asked questions about homelessness in Orange County with up-to-date statistics and information.
Cover best practices for ending homelessness in our community.
Inform you about Orange County's progress towards addressing homelessness.
Give you steps on how to become an effective voice in our community.
Discover your role in changing our county's history and the lives of our neighbors experiencing homelessness.
This class will be held virtually on various sessions. Register to find what times are available.
Note: Pre-registration is required to attend.