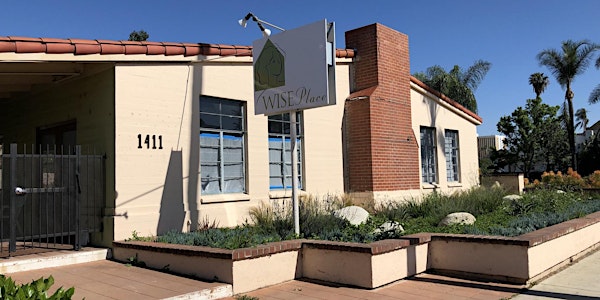 Homelessness Demystified BEE Housing: WISEPlace Experience
Location
Women, Inspired, Supported, Empowered Place
1411 North Broadway
Santa Ana, CA 92706
Description
Homelessness Demystified: Buffet of Educational Experiences, Feb. 2 - May 4, 2019
Housing Experiences: Tours - Goal: Understand the types of homeless housing and homeless neighbors.
WISEPlace Housing Experience:
WISEPlace is a transitional housing service provider for unaccompanied women; last year the County of Orange in response to the lawsuit contracted with them to offer emergency housing to 60 unaccompanied women (SAFEPlace).

● Type of Housing: Transitional Housing; Emergency Housing (aka Emergency Shelter)
o Dates and Times: A choice of three dates for you to choose. Choose only one date, please, as the tours are repeats.
• Wednesday February 13, 2019 @ 10 am - RSVP by 02/09 - Limit 20

• Friday March 1, 2019 @ 10 am - RSVP by 02/22 - Limit 40

• Thursday March 21, 2019 @ 10 am - RSVP by 03/14 - Limit 40

o Cost: Free Suggested Donation: https://wiseplace.org/donate-now/

o RSVP is Required by clicking on the EventBrite link.

o Contact: Eliz Hendershot, eliz@wiseplace.org | (714) 542-3577x123 or (714) 803-5302 (cell)
o Note: Start time at 10 am prompt. Finish with questions by ~ 11 am or 11:30 am.
o Address and Parking: Although the main address is 1411 N Broadway, Santa Ana, CA 92706, the parking lot entrance is on the back side of the block on Sycamore Street. There is a security gated entrance to the parking lot. Each arrival must check in at the gate. There is limited parking here. If the lot is full, there is usually street parking (quarters needed). If anyone can carpool that would be great. The non-official address to locate the parking lot entrance on a phone map is 1432 Sycamore St, Santa Ana, CA 92701.