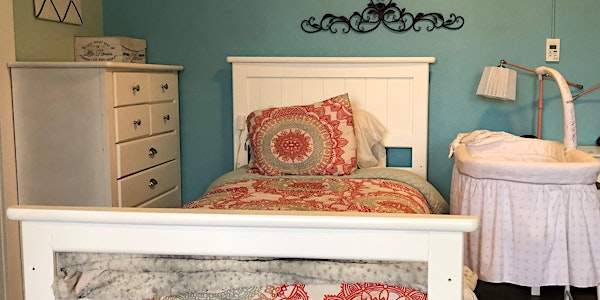 Homelessness Demystified BEE Connect: Casa Teresa Experience
When and where
Location
Orange Address will be sent upon RSVP Orange, CA
Description
Casa Teresa Experience

What: Meet an expectant Mom, get to know the programs, and tour the emergency shelter and housing

Date: March 27, 2019

Time: 10 am (plans to offer the 4 pm have been canceled).


Number of participants: 10

RSVP is Required


Suggested Donation item to bring from the Layette WishList (see list below):

New Baby Gift List: Newborn diapers, Diapers size 1 and 2, Baby wipes, Baby bottles, Nice Outfit, Sleepers, Gowns, Onesies, Pacifiers, Receiving blankets, Baby shampoo and Baby body wash, Baby Lotion, Bath tub, Boppy, Baby grooming kit, Diaper bag, Baby toy, rattle, or educational toy, Baby ~ Toddler DVD, Stuffed animal – sewn in eyes – no buttons, Baby bath towel and wash cloths, Baby shoes, Baby socks, Baby hats, Bibs, Box of Nursing Pads, Baby Wipe Container, Swaddlers, Burp Clothes.

The Casa Teresa Experience is part of Homelessness Demystified: The Buffet of Educational Experiences - Feb. 2, 2019 - May 4, 2019 Connection Experiences. Goal: Get to know homeless advocates, formerly homeless people, and local elected leaders.


Visit http://irvineforeveryone.org/bee to learn more and engage in other events.