Description
This event provides an opportunity for people of all ages to"walk in another's shoes" through a homelessness simulation. "Box City Families" will live overnight with only a cardboard home and the bare essentials. Your "Box City Family" can be any size and any combination of ages.
A"Box City Family" is comprised of any number or combination of people. You determine who and how many are in your Box City Family. As individuals or a group, you will raise funds for Family Promise to compete for the Biggest FUNraiser Award. Each Box City Family member must pay a registration of $15 ( ages 12yrs and up); $12 (ages 6yrs to 11); FREE (ages 5yrs and under) which enables your "family" to compete for TROPHIES such as BIGGEST FUNraiser, MOST CREATIVE BOX CITY NAME, GAME of LIFE "SURVIVOR".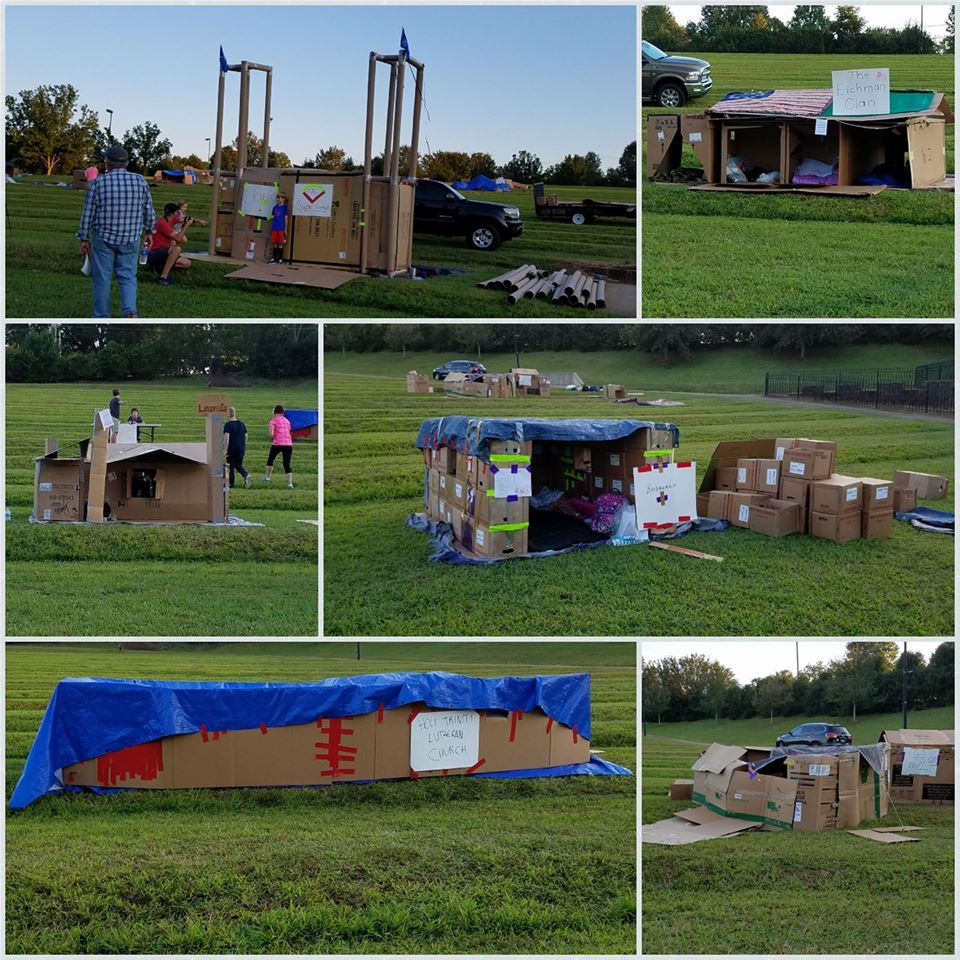 "OVERNIGHT STAY"
You will also be responsible for collecting cardboard boxes, tape, tarps, and any other materials to build your Box City in which you will live for the night. Yes, you will sleep in your Box City on Friday night! Be prepared for any weather. Each member may bring one pillow, one sleeping bag or comparable bedding, one extra blanket, one flashlight. Do NOT bring mattresses of any kind, ready-made building materials, iPods, MP3 players or other electronic devices.