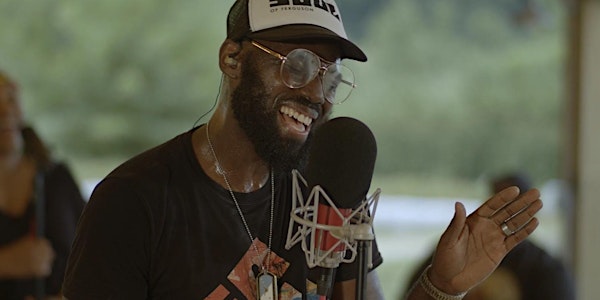 Homegrown Soul Episode 1 Premiere - Soul of Ferguson Revue
Soul of Ferguson revue is the first episode in the Homegrown Soul online concert events.
Refund Policy
Contact the organizer to request a refund.
Eventbrite's fee is nonrefundable.
About this event
Filmed at Earthdance Farm in Ferguson, Missouri on June 20, 2020, "The Soul of Ferguson Revue" is a musical celebration of optimism and love amid a very trying time for the Ferguson and St Louis community (with the COVID-19 pandemic and ongoing fight for racial justice weighing heavy). The Revue features an introduction by Ferguson's own Michael McDonald and an opening second line with recently elected Ferguson Mayor Ella Jones marching alongside the Red and Black Brass Band. The concert also includes special performances by Thomas Owens (Brian's father), Malena Smith (LIFE Creative Group) and Joanna Serenko (NBC's The Voice).
Set List:
"Stand By Me" Second Line ft. Red and Black Brass Band and Ferguson Mayor Ella Jones
"Help the People" (Miss America) ft. Brandon Williams
"Beautiful Day"
"She's Mine"
"Ring of Fire" (Johnny Cash Cover)
"Stand By Me" (Ben E King Cover) ft. Malena Smith
"What's Going On" (Marvin Gaye Cover) ft. Joanna Serenko
"When a Grown Man Cries"
"Desperation" ft. Thomas Owens
"Troubled Man"
"A Change Is Gonna Come" (Sam Cooke Cover) ft. Thomas Owens, Malena Smith, Joanna Serenko
Red and Black Brass Band:
DeRochelle Coleman, Tenor Sax
Walter Beckham, Trumpet
Ravie Buckner, Jr., Trumpet
Adam Kosberg, Trombone
Dominique Burton, Trombone
Ben Kosberg, Bass Horn
Justin Spencer, Snare Drum
Lionel White, Bass Drum/Vocals
Special Guests:
Brandon Williams
Malena Smith
Joanna Serenko
Thomas Owens
The Deacons of Soul:
Shaun Robison, Guitar
Rob Woodie, Drums
Alvin Quinn, Bass
Anita Jackson
Valencia Branch
Adaron "Pops" Jackson, Organ
Adam Maness, Wurlizter
Bob Deboo, Upright Bass
Jason Swagler, Saxophone
Adam Hucke, Trumpet
Production Crew:
Tim Moore, Director
Adrian Petrosian, Director of Photography
Mike Bland, Editor & Gimble Operator
Steady Cam Guy, Steady Cam
Sam Maul, Recording Engineer
Sonca Nguyen, Assistant Engineer
Bob Horner (Iron Man Sound),Monitor Engineer & Staging
Dalton Goodman, Assistant Monitor and Staging
COVID Compliance Team:
Tamika McMorris
Tiffany Stanfield
Langston Owens
Marlo Kamau
Production Manager:
Tiffany Stanfield
Production Assistants:
Alayan Epps
Rachel Morgan
Special thanks to:
Mayor Ella Jones
Michael McDonald
Earth Dance Farms
Cary Aye
Deborah Rice-Carte