HOME.GROWN. // Discovering Australian Design - SDF19
Description

HOME.GROWN // Discovering Australian Design for SDF19
3 days of design
Work by 75 designers I 55 brands I 5 installations I Gallery I Marketplace I
Mungo Scott Flour Mill, 2 Smith Street, Summer Hill
---
OPENING HOURS
Friday 8th 12.00 - 5.00pm FREE ENTRY // RSVP ESSENTIAL
5.30 - 8.30 pm OPENING EVENT // RSVP ESSENTIAL
Saturday 9th 10.00 - 5.00pm TICKETS $10+bf advance / $15+bf GA
Sunday 10th 10.00 - 4.00pm TICKETS $10+bf advance / $15+bf GA
Presented by
AUTHENTIC DESIGN ALLIANCE® + The Design Directory.org
Curated by ADA® director Anne-Maree Sargeant (AMS)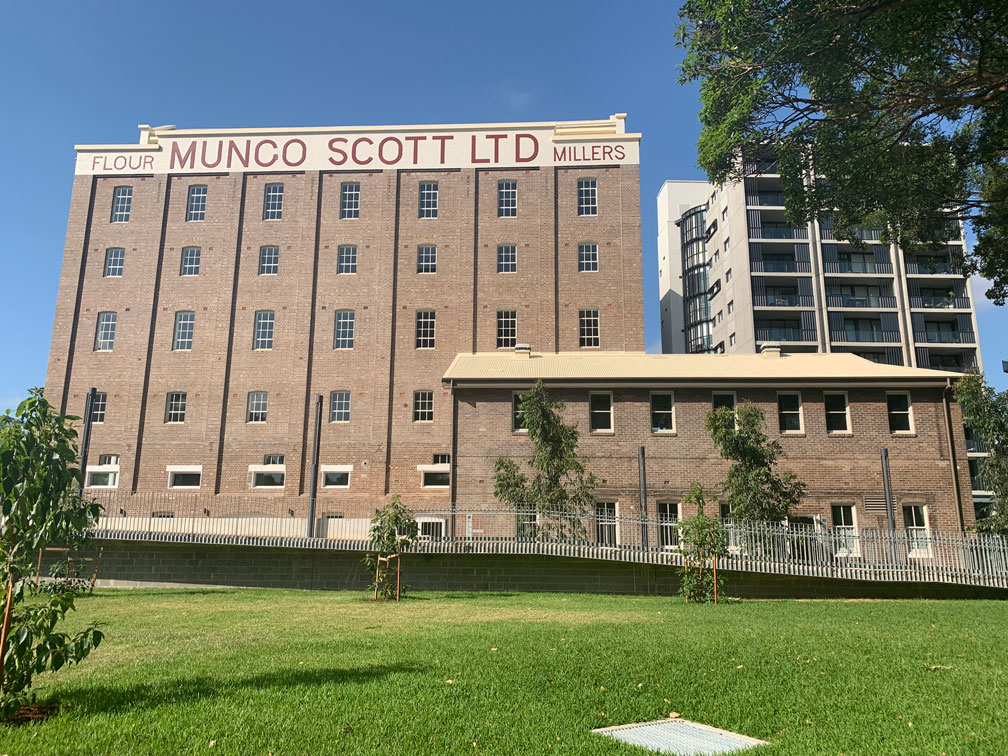 ///////////////////////////////////////////////

AUTHENTIC DESIGN ALLIANCE® presents HOME.GROWN. // Discovering Australian Design - a 3 day celebration of locally created furniture, lighting and home furnishings curated by ADA® director Anne-Maree Sargeant (AMS) especially for Sydney Design Festival 2019 program.
As the currency of 'Australian-designed' and 'Australian made' products continues to rise - why is it now more important than ever before to value locally created products and collections?
Installations, exhibitions and pop-ups showcase across three halls over two levels from 8-10 March. Meet designers, discover makers, find new products and learn about the importance of investing in the locally created products destined for where we live, work and play.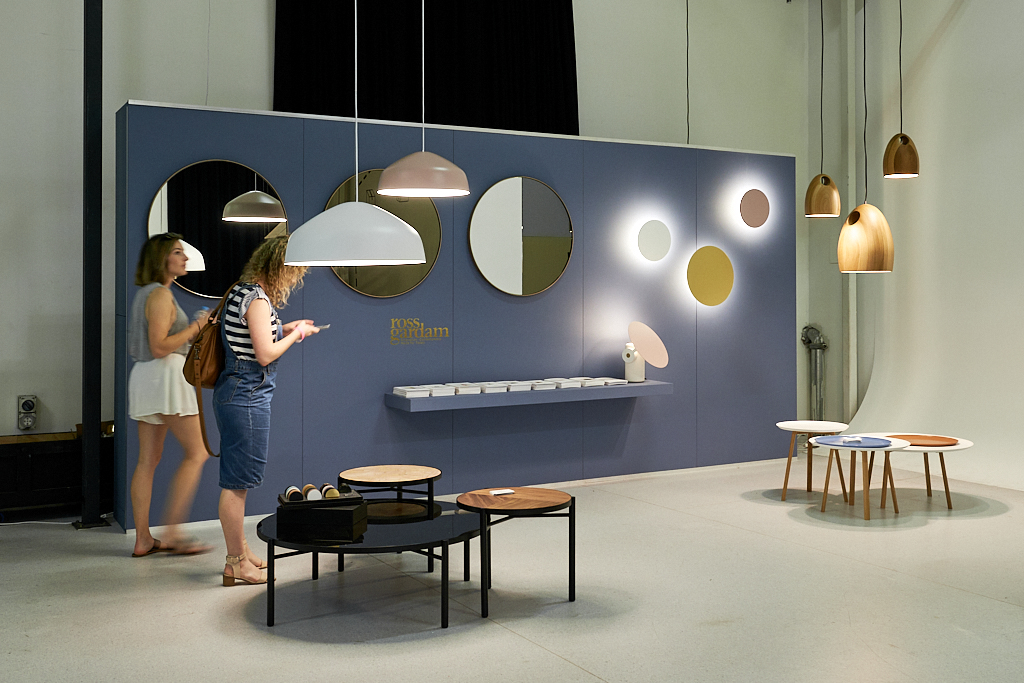 The HOME.GROWN. Marketplace offers visitors the opportunity to buy original products and accessories from some of Australia's most dynamic homewares brands.
Located in Mungo Scott Flour Mill, a century old iconic Sydney landmark, HOME.GROWN. marks the official opening of this historic building, along with the launch of the new platform thedesigndirectory.org.

//////////////////////////////////////////////

Ground Floor Hall 1 //

EXHIBITION + MARKETPLACE + GALLERY



55 designers, 10 brands, pop-up stores, exhibitions, installations and more!
HOME.GROWN. MARKETPLACE
HOME.GROWN. Marketplace is where visitors can buy original products and accessories by some of Australia's most dynamic homeware brands helmed by Top3 by Design.
Featuring Terri Winter's personal design edit - all products are available to purchase during the event, top3 are hosting a series of on-site activations (more to come!)

TOP3 ONSITE ACTIVATIONS

NEW GENERATION CHESS - CHESS PLUS The creator of Chessplus (which was realised by Industrial designer Adam Laws) is hosting chess games to demonstrate this new version of Chess
TOP3 BY DESIGN - AUGMENTED REALITY APP - live demonstrations View furniture in real life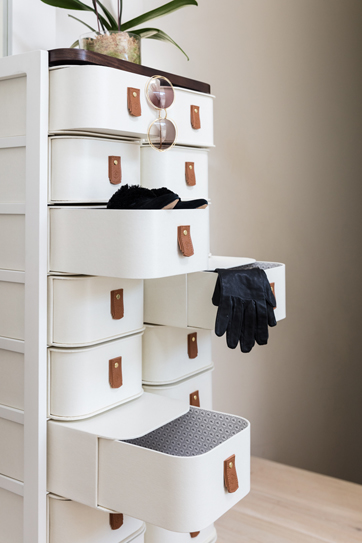 Hardware specialists SPARK & BURNISH // present collections fron TIRAR, MARZ DESIGNS, ROWSAAN and MOOD AUSTRALIA. Discover the fantastic collection of puls, hooks and nobs created in collaboration with VERT DESIGN, made from recycled ocean plastics.

//////////////////////////////////////////////////////////////

Ground Floor Hall 2 Gallery Space //

INSTALLATIONS



Mungo Scott Flour Mill photographic & video installation

UNDERVALUED curated by Nick Rennie

PROJECT REPLICA by Mitch Tobin

USED-BY DATE 3018 by Will thompson

BRAND A FAKE presented by AUTHENTIC DESIGN ALLIANCE®

THE DESIGN DIRECTORY.org – special preview and installation.

MERCEDES-BENZ DESIGN AWARD presented in parntership with BROADSHEET and CULT

MERCEDES -BENZ DESIGN AWARD - presented by BROADSHEET & CULT
Mercedes-Benz Design Award celebrates design excellence in form and function. In partnership with Broadsheet and Cult Design, the award uncovers new Australian design talent and help kick start their career.
Presenting this year's finalists, spotlighting the winning design of 2018; alongside work by Tom Fereday – winner of the previous award, the installation is presented exclusively for HOME.GROWN. // the AUTHENTIC DESIGN ALLIANCE event for Sydney Design Festival. Mercedes-benzdesignaward.com.au
//////////////////////////////////////////////

First Floor Gallery Space // TALKS & DESIGNER INSTALLATIONS

Curated installations by established Australianesign brands and the CATAPULT DESIGN Speaker space.

PRESENTATIONS FOR AUSTRALIAN BRANDS
NAU DESIGN by Cult
Featuring furnishings designed by Adam Goodrum, Tom Fereday, Kate Stokes, Adam Cornish and Jack Flanagan
Cult and Nau support our HOME.GROWN. Talk // Saturday 9th - 2.00pm
NEW VOLUMES by Artedomus
A commissioned collection of contemporary objects by 8 Australian designers exploring Elba, a traditoinal Greek marble. Furniture, lighting and objects by Thomas Coward (New Volumes Creative Director), Ross Gardam, Emma Elizabeth, Dale Hardiman, Tom Skeehan, Sarah King, Marsha Golemac and Nick Rennie.
The installation is accompanied by a special video presentation
TAIT
Renown for supreme quality, hand crafted furnishing collections designed to meet the extreme needs of indor / outdoor Australian living.
THE DEZIGN GARAGE
New Online platform for consumers, business owners and interior stylists to facilitate sourcing of authentic designer furnishings available for immediate delivery!

CATPULT DESIGNS Present Barbera, Catapult Designs, Armadillo&Co
Catapult also generously support our HOME.GROWN. Speaker space.
DIDIER BY ROSS DIDIER Launching a new table collection
FURNISHED FOREVER Canberra Duo Elliot Bastainon and Rene Linssen preview new furnishings - complementing their new release products
SO WATT DESIGN STUDIO Launching a new table collection
//////////////////////////////////////////////

TALKS // Speaker space sponsored by Catapult Design
SATURDAY 8 // 2.00 - 3.00 - tickets $15+bf
ADAM GOODRUM, ADAM CORNISH and CHRISTINA BRICKNELL with ADA director ANNE-MAREE SARGEANT
Supported by Nau Design and Tait.
Head here for full talk details + tickets
//////////////////////////////////////////////
FLOOR TALKS // FREE TO ATTEND WITH ENTRY (RSVP ESSENTIAL)
SATURDAY 9th // 12.00-12.45pm FLOOR TALK // Free - bookings essential (limited places)
EVENT DETAILS + RSVP LINK - Saturday
SUNDAY 10th // 12.00-12.45pm FLOOR TALK // Free - bookings essential (limited place
EVENT DETAILS + RSVP LINK - Sunday
***Event entry fee apploes
/////////////////////////////////////

SAT 9 MARCH - FOOD TRUCK BY EAT ART TRUCK
SAT 9 MARCH - COFFEE BY MY BARISTA
/////////////////////////////////////
INTRODUCING A NEW PLATFORM - THE DEFINITIVE LOCATOR FOR ORIGINAL PRODUCTS, MATERIALS, RESOURCES AND DESIGN SERVICES!

PRESENTED BY AUTHENTIC DESIGN ALLIANCE® & The Design Directory.org
Created by the AUTHENTIC DESIGN ALLIANCE® to promote awareness about original products, brands and the creators of innovative home furnishings, and the importance of supporting Australian-designed products.
The Design Directory, a new platform helmed by ADA® – is the definitive locator for original furnishings, products, materials and design services, officially launching at SDF19.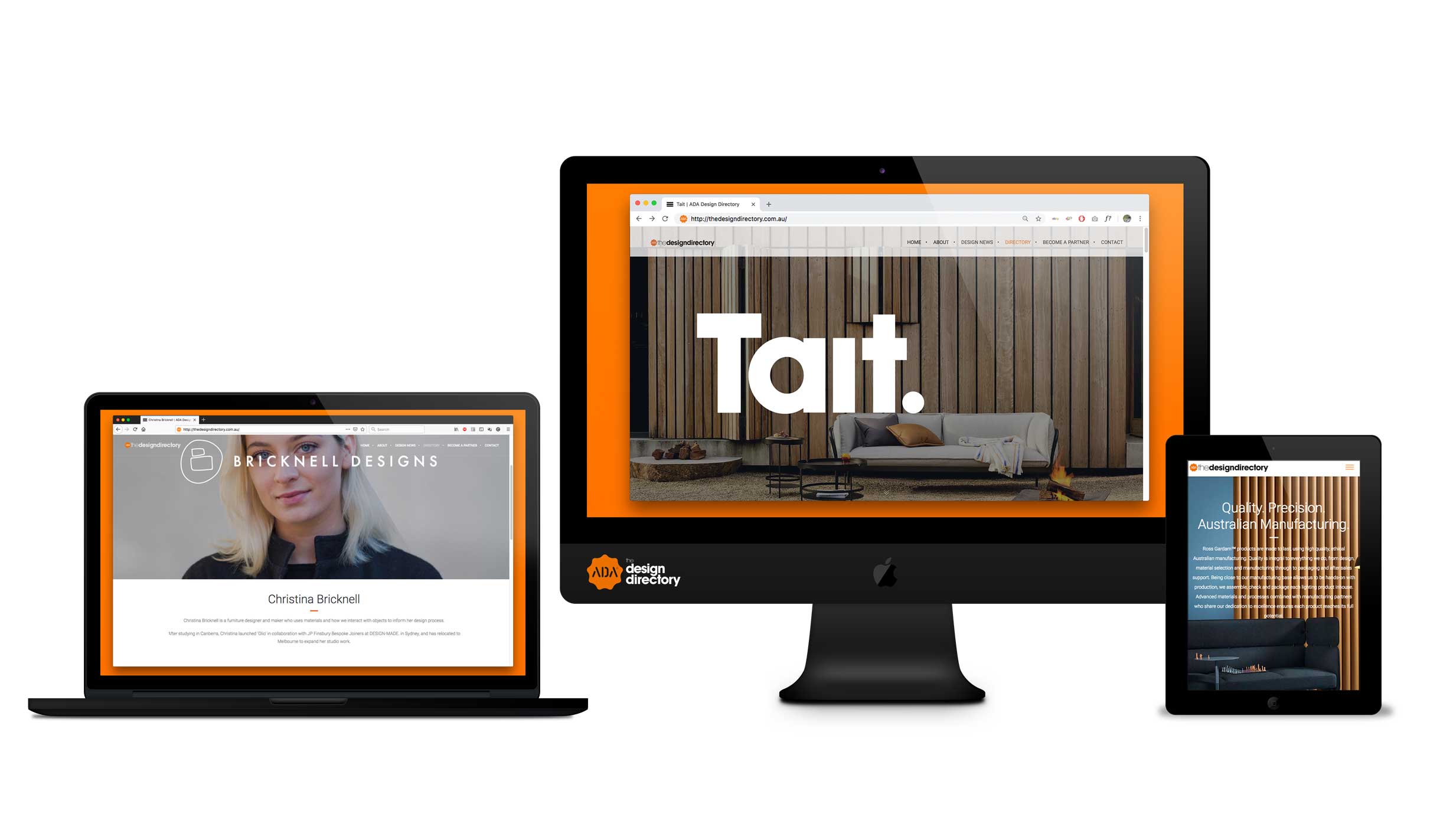 ///////////////////////////////////////////////
Supported by place activation specialist Reactivate - HOME. GROWN. is produced by the ADA® supported by SO WATT
///////////////////////////////////////////////
EVENT PARTNERS // CULT + Nau Design, Tait, Top3by Design, THE DEZIGN GARAGE and Catapult Design
authenticdesignalliance.org I @authenticdesign_aus
thedesigndirectory.org I @thedesigndirectory_aus
#HomeGrownSDF19 #SDF19 #ADAHomeGrown

///////////////////////////////////////////////
Photography credits Fiona Susanto for DESIGN-MADE. our event co-produced with Factory Design District.

///////////////////////////////////////////////