| | |
| --- | --- |
| Homegrown Babies Childbirth Education | |
Event Details
Homegrown Babies 6 Week Childbirth Education or
7 Week Childbirth Education/Breastfeeding/Babycare Series
with Chama Woydak, LCCE, HBCE, CD(DONA)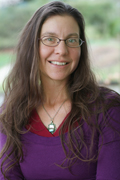 The 6 Week Childbirth Class Series begins on the start date listed above and runs for
6 consecutive weeeks unless listed otherwise: 
Beginning on September 23rd, 30th, October 7th, 14th, 21st, 28th
Beginning on October 25th, November 1st, 8th, 15th, 22nd, December 6th
(no class November 29th)
(New South Location at Reuter Family YMCA)
Beginning on October 15th, 22nd, 29th, November 5th, 12th 19th 
7 Week series will have a separate Breastfeeding/Baby Care Class option at time of Registration
Whether you're a first-time or experienced parent, alone or with a partner, and no matter what type of birth your are striving to have (home or hospital birth, unmedicated, VBAC, epidural) this 6 week long class series will enrich your knowledge not only of childbirth but of your relationships: to your partner, your care provider, and yourself.  
 In the Childbirth Class Series You'll learn:
Basic Pregnancy Anatomy and Physiology

Labor Stages & 

Signs of Labor

Hands-on Labor Coping and Support Techniques

How to make Informed Decisions during Labor

How to Address your Fears

To Honor your Pregnancy as a Rite of Passage.
The Breastfeeding/Baby Care class will offer you the tools you need to navigate through the ups and downs of breastfeeding, safe sleeping, baby care, and pospartum planning & recovery for both you and your partner.  The ideal time to attend is between 30-36 weeks of pregnancy, however you are welcome to take it at any time. You do not need to be finished with your childbirth education classes to attend.  
 And now for the fine print...Because our classes often sell out, we do not offer refunds or transfers for non-medical reasons, so please be sure you can attend the class you register for! If you choose to register for class after 37 weeks, there are no refunds if your baby arrives beforehand.
 The childbirth series by itself will only cover childbirth topics, and does NOT include any breastfeeding or other postpartum related material  If you are interested in more infomation regarding breastfeeding and baby care it is highly recommended to register for that one time class in addition to the childbirth class series. 
At this time, Homegrown Babies can only accept Primary NC Medicaid insurance
If you would like to purchase postpatum/breastfeeding related instruction separately from a childbirth class series, please purchase a Postpartum Class. 
Feel free to contact Chama Woydak with any questions or concerns at
828-777-8899 or chama@homegrownbabies.com
When & Where

New Dawn Midwifery
201 Charlotte St
Asheville, NC 28801


Organizer
Homegrown Babies
Birth and Postpartum Doula Services, Childbirth Education, Placenta Encapsulation, Private Prenatal Yoga Classes and Massage in the Asheville, NC area.
Homegrown Babies Childbirth Education