Homegrown Babies Childbirth Education

Multiple Dates
Event Details
Homegrown Babies Childbirth Education Series
with Chama Woydak, LCCE, HBCE, CD(DONA)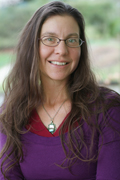 Whether you're a first-time or experienced parent, alone or with a partner, striving to have a VBAC, water, or unmedicated birth, this 6 week long class series will enrich your knowledge not only of childbirth but of your relationships: to your partner, your care provider, and yourself.
You'll learn:
Basic Pregnancy Anatomy and Physiology

Labor Stages &

Signs of Labor

Hands-on Labor Coping and Support Techniques

How to make Informed Decisions during Labor

How to Address your Fears

To Honor your Pregnancy as a Rite of Passage.
This series will only cover childbirth topics, and does NOT include any breastfeeding or other postpartum related material. 
This childbirth class repeats consecutively for 6 weeks from the start date to the end date listed above
At this time, Homegrown Babies can only accept Primary NC Medicaid insurance
If you would like postpatum related instruction please purchase a Postpartum Class.
Feel free to contact Chama Woydak with any questions or concerns at 828-777-8899 or chama@homegrownbabies.com
Organizer
Homegrown Babies
Birth and Postpartum Doula Services, Childbirth Education, Placenta Encapsulation, Private Prenatal Yoga Classes and Massage in the Asheville, NC area.
Homegrown Babies Childbirth Education