Description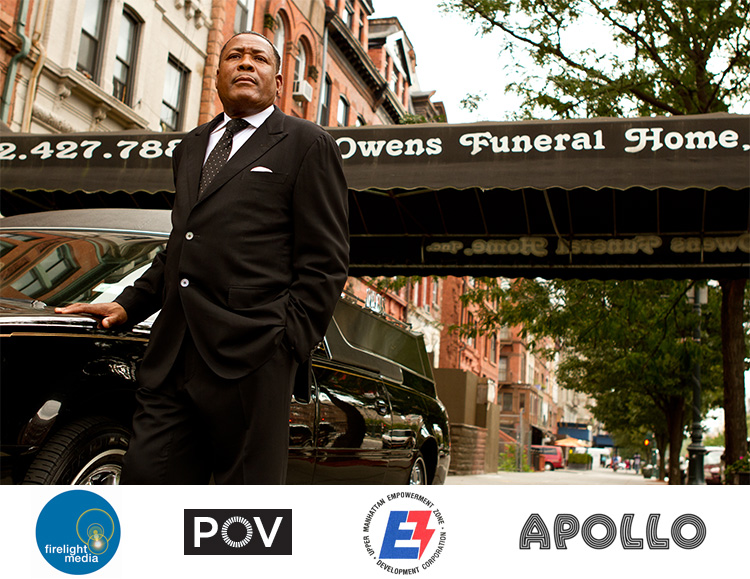 Organizer of 'Homegoings' Screening
The Harlem premiere of New York filmmaker Christine Turner's debut feature documentary, 'Homegoings', about renowned Harlem funeral director Isaiah Owens and African-American funeral traditions.
The event will feature a performance by renowned composer and violinist Daniel Roumain, accompanied by the Harlem Chamber Players, and a discussion with 'Homegoings' director Christine Turner and film subject Isaiah Owens.
Tickets are free, but an RSVP is required.
The event is presented by Firelight Media, POV and the Upper Manhattan Empowerment Zone (UMEZ) in association with the Apollo Theater, in partnership with The Futuro Media Group, ImageNation Cinema Foundation, Manhattan Neighborhood Network, the National Black Programming Consortium (NBPC), WNET and WNYC.