Homegoing Celebration for Rev Nim Russell (Charter Bus Transportation)

Wednesday, April 9, 2014 from 6:00 AM to 7:00 PM (EDT)
Event Details
Homegoing Celebration
for 
Reverend Nim Russell, Pastor
Thankful Baptist Church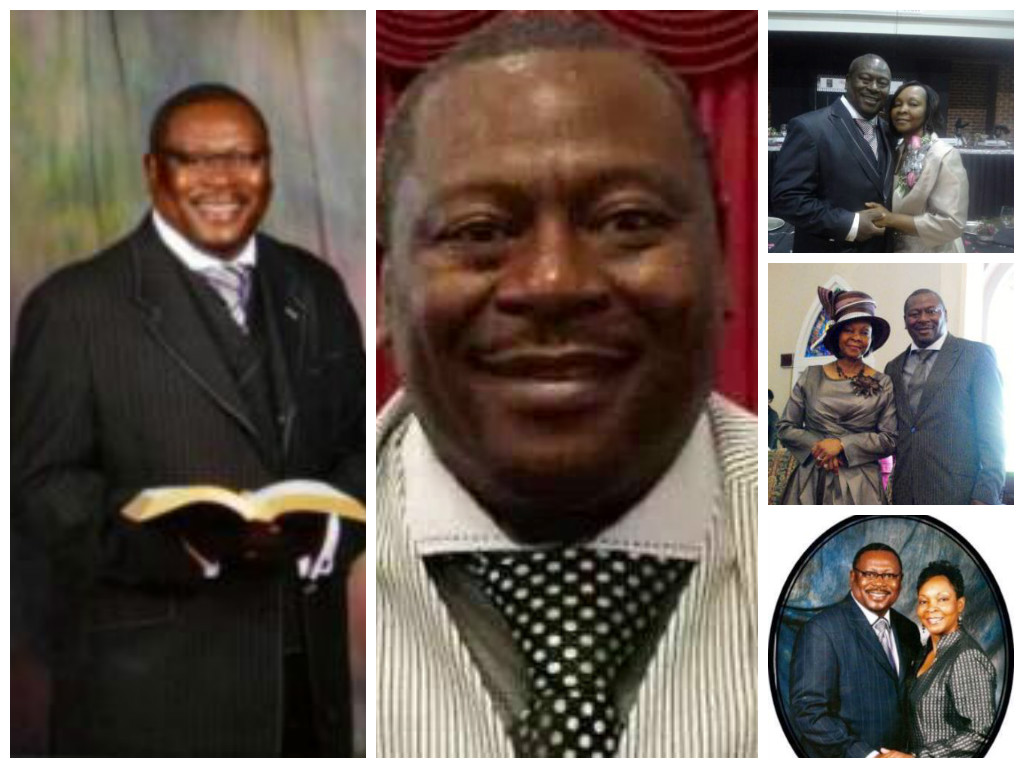 Our Beloved
Pastor, Thankful Baptist Church, 935 Spider Webb Drive, Rome, GA 30162   
(706) 291-8132
GMBC Western Region Vice-President
Date & Time
Wednesday, April 9, 2014
Viewing: 9:00 a.m. - 11:00 a.m.
Homegoing Celebration - 11:00 a.m.
Location of Homegoing Celebration 
West Rome Baptist Church, 914 Shorter Ave., Rome, GA 30165
(706) 509-0403

Entrusted Services:
Frank K. Jones Funeral Home
1205 Martin Luther King Blvd.
Rome, GA 30161
(706) 802-0265
Click Here to See Online Obituary
Message from the General Missionary Baptist Convention of Georgia
In lieu of flowers for Rev. Russell's Homegoing, President Raines is asking everyone to give a donation for Mrs. Julia Russell. The donations can be given to the Regional Vice Presidents, District Presidents or Sis. Brenda Eason (she will be Ushering on Wednesday), that is if donations are brought on Tuesday or Wednesday of next week.
Donations can also be mailed as follows:
Thankful Baptist Church
c/o Mrs. Julia Russell
P. O. Box 68
Rome, GA 30162
Please continue to pray for Mrs. Russell and the family.
Click Here to visit GMBC of Georgia Website
Seating
Note: Seating on Wednesday at West Rome Baptist Church will be as follows:
Reserved Seating: Program Participants
Reserved Seating: Pastors and Ministers (until assigned area is filled)
Reserved Seating: Thankful Baptist Church Family
"All other seating will be "Open", first come - first to be seated.
There will be seating in West Rome B. C. Sanctuary, West Rome B. C. Overflow Area, Thankful Baptist Church (there will be "Live Streaming" in the sanctuary)
Transportation Details
Pickup/Drop Off Location - Parking Lot behind Citizens Trust Bank on Macon Rd (next to K-Mart)
We are not responsible for vehicles or property left.  We suggest that you arrange to be dropped off and picked up when we return.
6:00 am - Leave Columbus, GA
9:00 am - Arrive at 
West Rome Baptist Church, Rome GA
Immediately after Funeral Service (Approximately 4 pm ) - Leave 

West Rome Baptist Church, Rome GA
7:00 pm (Approximate) -
Arrive in Columbus, GA
There will be two stops:
Stop One - Freshen Up Break Prior to Arriving at Church
Second Stop - After Funeral to pickup additional snacks
~~~~~~~~~~~~~~~~~~~~~~~~~~~~~~~~~~~~~~~~~~~~~
For More Information:
Payments Accepted:  Cash, Credit Card or Money Order
Payment Deadline:  Monday, April 7, 2014 5:00 pm
Please Contact Sis Shelby Handley 706-538-3655
shelby@traveldudesanddolls.com
When & Where

West Rome Baptist Church
914 Shorter Ave NW
Rome, GA 30165


Wednesday, April 9, 2014 from 6:00 AM to 7:00 PM (EDT)
Add to my calendar
Organizer
Shelby Handley-Jones, The Travel Doll
Homegoing Celebration for Rev Nim Russell (Charter Bus Transportation)