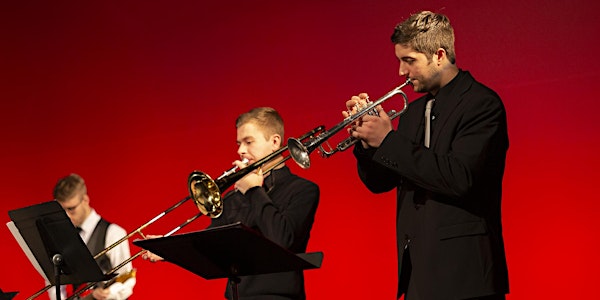 Homecoming Weekend: Friends & Families Concert
Endicott's ensembles give a taste of the season with selections of music, theater, and dance in honor of this Homecoming 2022
When and where
Location
Manninen Center for the Arts at Endicott College 406 Hale Street Beverly, MA 01915
About this event
Homecoming Weekend: Friends & Families Concert
Sunday, October 2 | 3 p.m.
Rose Theater
General Admission: $10
Gull Card: Free
Endicott's ensembles give a taste of the season with selections of music, theater, and dance in honor of this Homecoming, Friends, and Family Weekend. Ensembles include Endicott Singers, Mainstage Theater, Repertory Dance, Chamber Ensemble, Jazz/Rock Ensemble, Percussion Ensemble, and more. Featuring a performance of the newly commissioned Alma Mater written by Endicott's President Steven R. DiSalvo, Ph.D. and music professor George Darrah.
The Walter J. Manninen Center for the Arts at Endicott College welcomes visitors with disabilities to performances. Accessible seating for mobility challenges is available. We offer the Listen System for the hearing impaired.
Please let us know if you would like assistance at our performances with seating or a Listen system by calling (978) 998-7700 or emailing centerforthearts@endicott.edu.
Service dogs are welcome.
Masks are now optional on the Endicott campus regardless of vaccination status. These new guidelines extend to public events including athletic games, meetings, and lectures.
The policy goes into effect on September 1, 2022. We will continue to follow the guidance of health officials and will review this policy throughout the semester.