Homecoming Service Day 2015

Tuesday, October 13, 2015 from 8:00 AM to 4:00 PM (PDT)
Event Details
Make a difference in the community, both on and off campus... Join in the inaugural Homecoming Service Day. Sign up for one of several service projects near campus!
Coyote Creek Clean Up
Help remove debris and litter from Coyote Meadows, the former "Jungle". See how nature is working its magic to restore the land with our combined efforts. 
Story Rd. & Remillard Ct.
9 a.m. - 12 p.m.
Organized by The Center for Community Learning & Leadership and Keep Coyote Creek Beautiful
Groundwerx
Help plant flowers, wash sidewalks, clear litter, and paint over graffiti throughout the downtown core.
Meet at the intersection of 4th St. and Paseo de San Antonio
Shift 1: 8 - 11 a.m.
Shift 2: 11 a.m. - 1 p.m.
Shift 3: 1 - 4 p.m.
Organized by Groundwerx and the San José Downtown Association

Sacred Heart Community Services
Help the center sort donations including food and clothing, pack bags and hygiene kits, and provide service to those in need.
1381 South First St.
San José, CA 95110
Shift 1: 9 a.m. - 12 p.m.
Shift 2: 11:30 a.m. - 2:30 p.m.
Shift 3: 2 - 4 p.m.
Organized by Sacred Heart Community Service
Cesar Chavez Community Action Center Community Garden
Help plant and harvest fruits and vegetables, clear weeds and build planter boxes.
8th and East San Salvador, Downtown San José
Shift 1: 9 a.m. - 12 p.m.
Shift 2: 11:30 a.m. - 2:30 p.m.
Organized by Cesar Chavez Community Action Center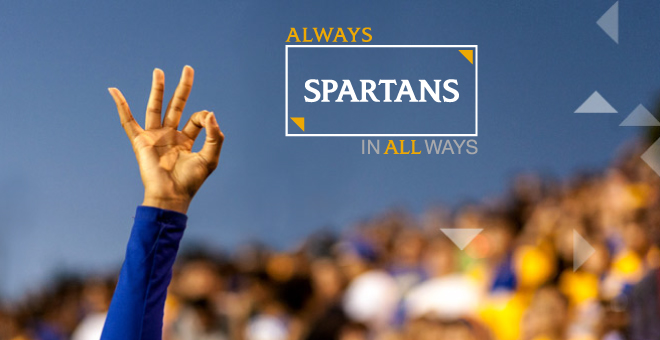 Organizer
San José State University Alumni Association
Serving San José State University since 1872, the SJSU Alumni Association connects our graduates with each other and their alma mater. Learn more about the Alumni Association and become a member at www.sjsualumni.com