Description
Hello
Thanks so much for taking interest in our BUYERS BLITZ!! So here's what will happen!
There will be a lender there to Pre-Approve you on-site!
You will pick your time slot from the available times (Please schedule ONLY if you can make your appointment)
There is only one person per timeslot (Unless you are married).
If you need assistance in obtaing your score before hand please contact me NOW!!
What you will need to bring!!
Your identification
Income Verification (One month) this includes, check stubs, child suppport, alimony, social security income, and monthly retirement benefits
2015, 2016 and 2017 W-2's
2015, 2016, and 2017 tax returns
Bank Statements (last two months)
401k statements (if applicable)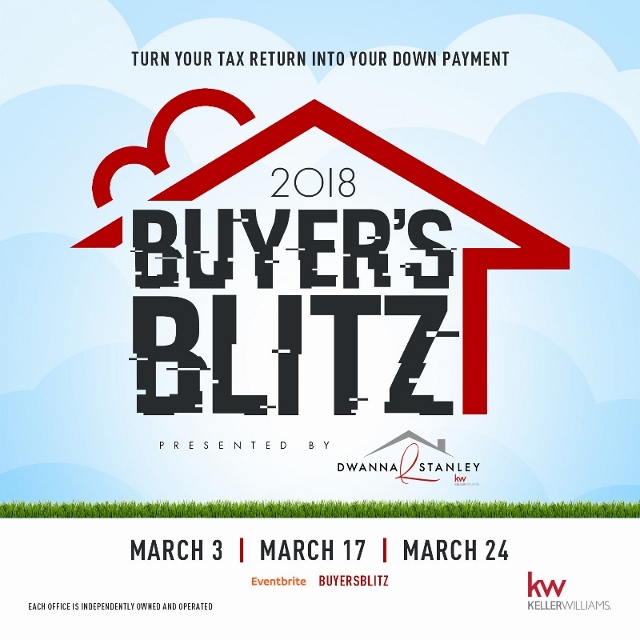 FAQs
What can I bring into the event?
Please see list above!! You MUST have these items!! We are able to make copies on site!
How can I contact the organizer with any questions?
Dwanna can be reached via cell 662.466.3701 or via email dwannastanley@kw.com