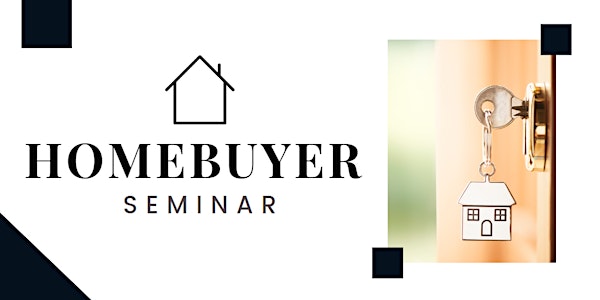 Homebuyer Seminar! First-time Homebuyers and Downpayment Assistance
Want to buy a home, but don't know where to start? We can help! Sign up for our homebuying seminar today to learn more!
By Shawn White, Loan Originator
Date and time
Sunday, June 11 · 12 - 5pm PDT
About this event
It's a GREAT time to learn about buying a home! Come hear about what is REALLY going on in the real estate market, learn about the home loan process, and explore strategies for how you can become a homeowner.
Get ready to embark on an exciting journey as we guide you through the ins and outs of the homebuying process. Realtor Heather Rieck of Heather Rieck Homes and loan officer Shawn White of Movement Mortgage will lead the seminar and share their knowledge, tricks, and tips for starting your journey on the road to homeownership!
We understand that purchasing your first home can feel overwhelming, but fear not - We are here to break it down into manageable steps and equip you with the expertise to make informed decisions.
During this interactive session, you'll learn everything from understanding mortgage options and loan pre-approval to navigating the real estate market and finding the perfect home. We'll demystify complex terms and jargon, ensuring you feel confident and empowered throughout your homebuying journey.
Homeownership is an achievable dream for everyone. Whether you're a young professional, a growing family, or just exploring the idea of buying a home, this seminar is for YOU. So, mark your calendars - We can't wait to welcome you!
This WSHFC sponsored class is acceptable documentation for down payment assistance loan programs!
Movement Mortgage NMLS 39179. Movement Mortgage is an Equal Housing Lender. This is not a commitment to lend.