Description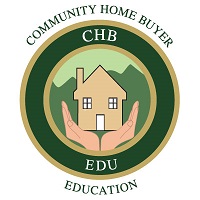 MEET + LEARN + PREPARE + PLAN
Romano's Macaroni Grill - Private Room
VERY LIMITED CAPACITY - Register today for guaranteed entry
Complimentary appitizers, beer and wine
We have put together the ideal workshop to help you prepare for home ownership in 2017-18.
How to Win Every Multiple Offer Negotiation

The Complete Homebuying Process From A-to-Z
Renting vs. Owning
Home Loan Requirements and Guidelines

Purchasing a home with 0-20% down
Community Home Buyer Education is a social sector organization whose sole purpose is to reach communitities throughout Washington State and provide the highest level of home ownership education.
Local Expert Guest Speakers
Kira Truett - Guild Mortgage
Morgan McFalls - Fahlman Property Group
RECOMMENDATIONS:
"Anyone who is thinking about buying a home should go to the workshop." -Nathan Wortinger
"Thanks to this workshop I know that I can purchase my first home." -Peter Williams
"A lot has changed since I bought my first home 7 years ago. I'm glad I came." -Barb Warner
"They need to make this workshop a requirement before you buy a home, I learned so much." Sara Nguyen
You will recieve a full 3 ring binder complete with everything you will need to start the journey towards home ownership plus discounts on home warranty's, home inspections, moving services and more.