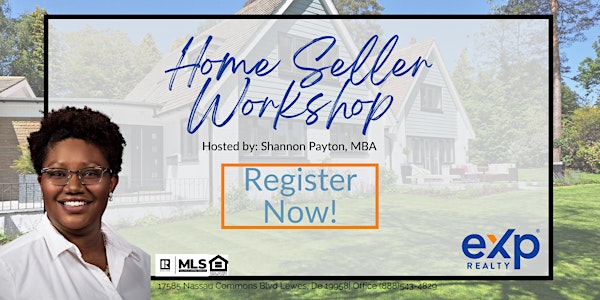 Home seller workshop: Increase my homes value
Home Seller workshop: Increase my home's value
About this event
Are you planning to sell your home but want to maximize the amount you can sell it for?
Or maybe you are ready to sell your home but you have no idea how.
Join me as I share how you can sell your home while making the most and protecting yourself while doing so.
We will be covering:
• 6 Tips to Selling Your Home Stress Free
• Steps to Choosing a Realtor Expert
• How to pick the best offer for you home
• Preparing for a home and septic inspections
• How can I sell my home and move at the same time
Home Seller Workshop that is taking place every 3rd Tuesday of the month at 7PM EST. Space is limited, don't miss out—REGISTER TODAY!
Shannon Payton, MBA, REALTOR®
Exp Realty 17585 Nassau Commons Blvd Lewes, DE 19958
Office: (888)543-4829
Serving all of Delaware