Description
Intersection of Clinical and Spiritual Treatment (3 Category II CEUs)
The holidays are a time to eat, drink and be merry, filled with "doing" and "saying" the right things, being "cheery" and full of "cheer," facing family and relatives with whom much remain unresolved. For many, it is a tough time to navigate. Occasionally home is where the hurt is, and for those without close family ties, loneliness may set in. At times the spirit of the holidays is lost in histories of trauma.
This workshop embraces the spiritual and clinical aspects of the holiday. It is designed to recognize the importance of both the family and the spiritual wellness and resiliencies of urban communities. It employs urban social work to assist clinicians in working with clients to:
Recognize, discuss and address spiritual/religious views, values, and rituals around the holidays

Create a "road map" plan for holiday events and traditions balancing the anticipated happiness and potential stress.

Set mindful boundaries for themselves and families concerning self-care, e.g., nutrition, exercise, consumerism.
Presenters: Dr. Kevin Daniels & Dr. Linda Darrell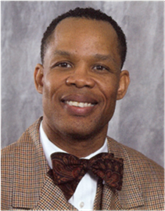 Dr. Kevin Daniels is a native inner city Baltimorean and is a post-doctoral Harvard University Fellow in the summer leadership Institute (community & economic development) and currently a Senior Fellow with the National Center for Health Behavioral Change, a Kellogg Foundation sponsored Center. He holds a Doctor of Education in Higher Education from Morgan State University, a Doctorate degree in Theology/Public Health from United Theological Seminary, a Master's of Science Degree in Social Work (Clinical Counseling/Administration) from the University of Maryland at Baltimore and a Bachelor of Science in Social Work from Morgan State University. He attended Loyola University for a Certification in Pastoral Counseling. He holds a State of Maryland's License as a Social Worker & counselor, and a Certification as a Community Conferencing Facilitator within the community of Druid Heights, and recently received The President of the City Council's Community Service award. He was published in the Journal of Black Studies, as well as developed The Levitical Cycle of Health – a biblical public health model for health promotion & disease prevention.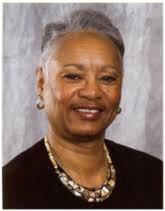 Linda Darrell, Ph.D. has 30+ years of experience, expertise and academic preparation in the field of clinical social work. She is currently employed as an Associate Professor at Morgan State University. She has practiced in major medical facilities such as The Johns Hopkins Medical Center in Baltimore, Maryland; Stony Brook Medical Center on Stony Brook, Long Island; and Chippenham Medical Center in Richmond, Virginia. Dr. Darrell specializes in grief and loss, trauma, chronic and end of life care for adults and children. Dr. Darrell has provided spiritually focused counseling services at The New Psalmist Baptist Church. Dr. Darrell an Assistant professor at the School of Social Work at Morgan State University. She completed her doctorate at Smith College School for Social Work in Clinical Social Work.