Description
Join us for a two-day boot camp to complete the online DOE Sim Training & Testing and score your first home with a mentor to become a qualified Home Energy Score Assessor.
Home Energy Score is a great way to enhance your business. You can supply customers with reliable home energy information to help them save money on energy costs and live more comfortably in their homes by becoming a Home Energy Score Assessor. We want to help you take the next steps in completing the Home Energy Score training and testing requirements.
Overview:
Day 1- Classroom Training
When: Thursday, July 20th | 8am-5pm
Classroom: Marin County Civic Center, 20 North San Pedro Rd., San Rafael, CA 94903
Day 2- Online Exam + Mentor Assessment
When: Friday, July 21st | 8 am-5pm
Classroom: Marin County Civic Center, 20 North San Pedro Rd., San Rafael, CA 94903
Test House: TBD San Rafael, CA
*Mentor Assessment | Must complete Sim Training to attend Mentor Assessment.
What to expect:
Day 1:

This full day classroom computer training will prepare you to pass the DOE online simulation testing, which is required to offer the Home Energy Score. Led by a qualified mentor, we will begin the day with a simulation tutorial and walk you through completing a test house scenario. Mentors will also provide tips and tricks to completing the training and testing.
Day 2:
The morning classroom session run through the simulation tutorial and prepare you for taking the DOE online simulation test. The afternoon is comprised of a program mentor accompanying you on your first Home Energy Assessment. This will take approximately two hours and will count towards the mentoring requirements set forth by the program. Once you complete the Assessment, submit all required documentation and run the Score, you will be a qualified Home Energy Score Assessor!
Registration:
Registration for the boot camp will close on Tuesday, July 18th. Cost to attend is $25, which includes lunch and refreshments on Day 1 and Day 2.
What to bring:
Laptop with wifi-capabiltities

Graph paper or notebook and pencil

Calculator
If you have any questions regarding the two-day boot camp training, please send an email to HomeEnergyScore@bki.com, or give us a call at (510) 463-6112.


Visit the webpage: HomescoreCA.org


Brought to you in partnership with: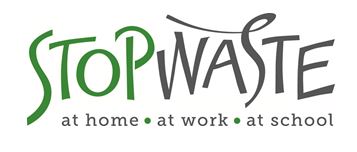 Promotional Partner: