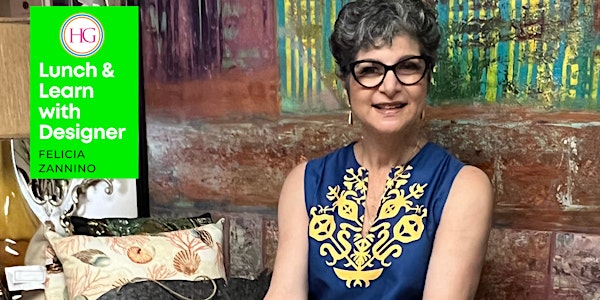 Home Decor Series: Friday Lunch & Learn with Designer Felicia Zannino
Location
Highlandtown Gallery
248 South Conkling Street
Baltimore, MD 21224
Each Friday, Felicia will discuss a different design topic and provide expert advice for your home décor challenges. Lunch is included.
About this event
Bring your home interior challenge and get expert advice from a designer. Join interior designer Felicia Zannino at Highlandtown Gallery for our weekly "Home Décor Series" from 12-1:30 PM
This is designed as a working session to provide recommendations specific to your home's needs.
Bring as much information about your home décor challenge as you can - examples, photos of your home, measurements, and inspirational images. Felicia will share her expert advice, and you'll have actionable next steps when lunch is finished.
Upcoming Topics:
September
Friday, September 2: "Is This Worth Re-upholstering?"
Friday, September 9: "Should I Wallpaper?"
Friday, September 16: "Blinds- Which Type is Best for my windows?"
Friday, September 23: "Kitchen Change-up"
Friday, September 30: "Tile for Walls & Floors"
October
Friday, October 7: "How to Arrange Books, Sculptures and Photos"
Friday, October 14: "Holiday Home Décor"
Lunch is included in the event's nominal fee!
Choose your lunch preference at checkout.
Learn more about Felicia's professional interior design firm, and see more project photos on the Zannino Designs website.