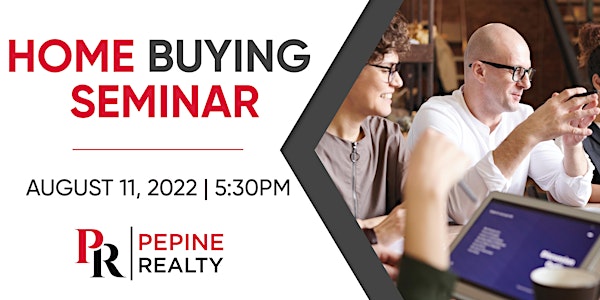 Home Buying Seminar
Home Buying Seminar
About this event
Home Buying Seminar
Learn how to find the perfect home for a great price!
Make sure you're getting a home that's worth the large investment you put into it.
Whether you're a new home buyer or looking to upgrade your living situation, you will learn the secrets to smart home buying. Avoid falling for traps and recognize a good sale with our home buying seminar.
Why attend a seminar?
Find out what to look for when buying a new home
Save money by negotiating wisely
Learn the different types of offers you can propose
Ask questions relating to home buying
Hear from the best agents in the county
Who should attend the seminar?
People seeking to buy their first home
People looking to move into a new house
People interested in investing
People interested in Real Estate
People who want to make smart decisions
What you'll learn:
Local and national real estate market update
Insights about what makes a buyer successful in finding the right home in the Gainesville area
An explanation of the home buying process from search to post-purchase
The current real estate market
Buying vs. renting
The mortgage and pre-approval process
House hunting
The home inspection process
The contract to closing process
Join us Thursday, August 11th at 5:30pm for a discussion with top professionals about the home buying process and learn about the home buying process in todays market.
Reserve your spot for this seminar today!
For Online Ticket:
We are offering this seminar on Zoom. Sign up for an online ticket and you will be emailed the Zoom link that you will use to join the seminar on August 11th at 5:30pm