About this Event
Thinking about buying a home but not quite certain what you are getting yourself into? JP and Associates REALTORS Agent Tiffany Hayes will walk you through the paperwork so you know what to expect.
What we'll cover:
Purchase contract highlights and points of negotiation
Title commitment ins and outs
Property survey implications
Homeowners Association Documents (HOA)
Settlement statement ($$$) - the money breakdown
While attending this workshop will not make you a real estate legal expert, it will certainly ease your anxiety about signing the mound of paperwork from contract to closing.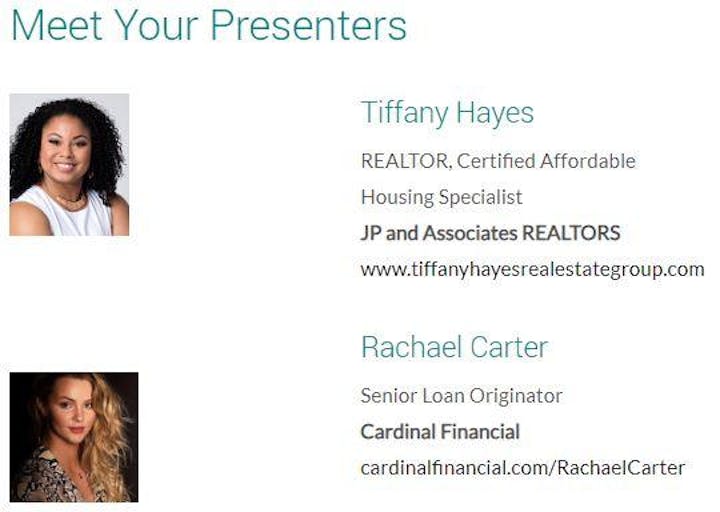 Free bites & beverages will be provided!
Hosted by JP and Associates REALTORS Agent:
Tiffany Hayes, Certified Affordable Housing Specialist
www.tiffanyhayesrealestategroup.com
Free and Never any Obligation
This is a FREE informational workshop. The goal is to help you be an informed home buyer. Attending this class doesn't obligate you to work with JP and Associates REALTORS. However, we do hope you will choose us for your next real estate transaction.
This workshop is sponsored by Clarice Community Services of Dallas, Texas.