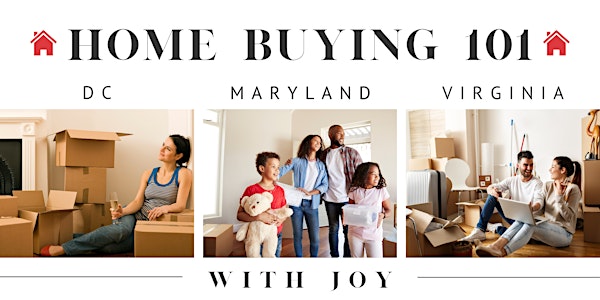 Home Buying 101 with Joy : DC, MD, and VA Edition ⭐5 Star Rated⭐
Thinking of buying your first home in DC, Maryland, or Virginia? It can be nerve-racking, especially if you're a first-time home buyer....
About this event
But you're in the right place! Welcome to Home Buying 101 with Joy, a 5 ⭐ rated virtual workshop. We will discuss prepping yourself for the home buying process, the process itself, home buying assistance programs, tips that will help you navigate the process, save money and avoid common mistakes.
AGENDA:
1. Prepping Yourself for the Home Buying Journey
2. Steps of the Home Buying Process and Programs to help you buy a house (HPAP, EHAP, MMP, VA)
3. Mortgage down payment tips.
4. Mortgage application tips.
5. House shopping tips.
6. First-time home buyer mistakes to avoid.
Attendees will receive instructions for joining the workshop upon signing up.
Presented by: Georgette Joy Johnson, Realtor®
License #: DC-SP200202673/MD 679317/VA-0225247590
Coldwell Banker Realty - Capitol Hill, 350 7th St SE, Washington, DC 20003