Join us to learn about the home buying process. We will discuss the benefits of homeownership and the steps involved to purchasing a home.
About this event
The Ahdieh and Rozanski team have experience in assisting first time and experienced home buyers in purchasing their home. We will walk through the what it takes to qualify for a home as well and the path to homeownership. If you are interested in learning about down payment assistance or low down payment programs this is the course for you. You will be amazed at how we simplify the process and opportunities available to you even in this highly competitive market.
This workshop will be hosted via Zoom.
When you sign up for this course you will receive a packet that will be mailed to you with all necessary materials. You will need this packet during the workshop as we will be walking you through it.
To ensure you receive this on time RSVP by January 18th.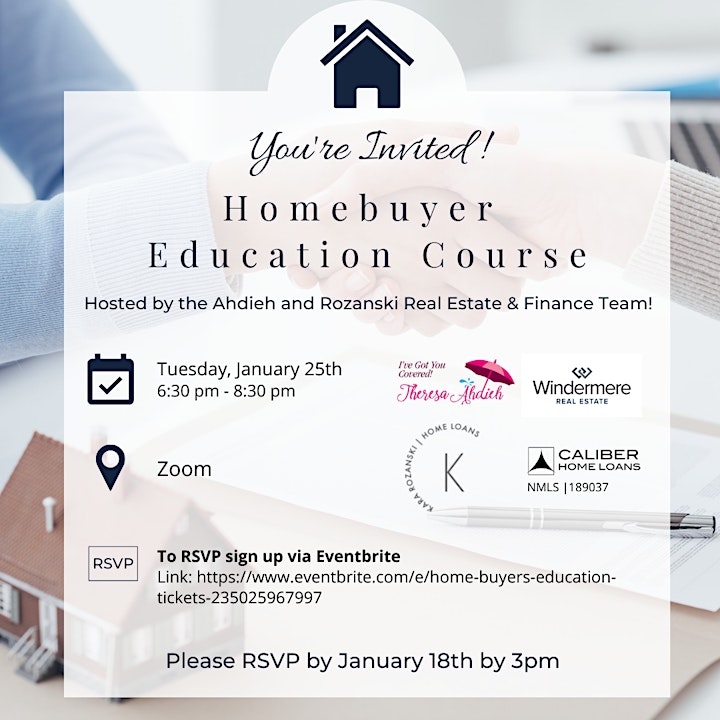 Organizer of Home Buyer's Education