Description
-Thinking of becoming a HOMEOWNER THIS YEAR 2019, but don't know where to start?
-Want to buy a HOME but DON'T have $$$,$$$ in your savings account and want to learn how to buy with 0% DOWN PAYMENT PROGRAMS?
YOUR JOURNEY BEGINS HERE! COME AND GET REAL ESTATE EDUCATED AND PREPARE TO OWN YOUR OWN HOME!
Come to our FREE HOME BUYER WORKSHOP brought to you by:
Millennial Realtors l New World Mortagage l Keller Williams Realty l Stay Gallery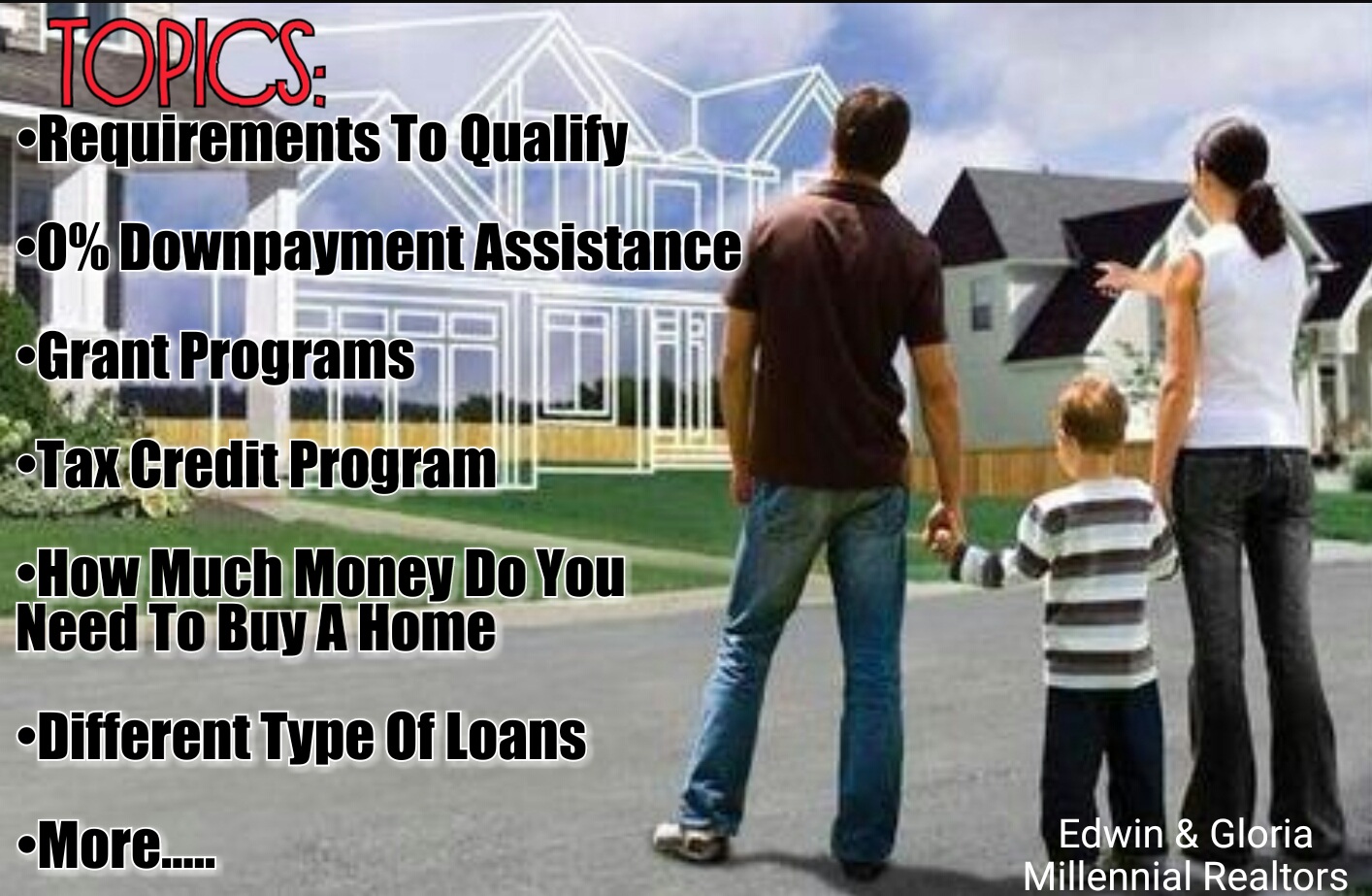 SELLERS: THINKING OF UPGRADING TO A BIGGER HOME OR POSSIBLY RELOCATING?
This event is also for you!!!
INVESTORS: THINKING OF OWNING YOUR OWN UNITS?
Let us help you prepare on what steps are needed to take.
Register Today before ALL TICKETS ARE GONE.
LOOKING to be pre-approved? Bring these items with you!
• Last 2 years of taxes + W2
• 30 days of pay stubs (most recent)
• 2 bank statements (most recent)
-------------------------------------------------------------------------------
**Service Disclaimer: These seminars are solely for educating the customer (buyers & sellers) about the market, programs available and the home buying process; these events are not available for agents/brokers to attend.
**Photo/Video Disclaimer: By signing up for this event, you are reserving the right for Millennial Realtors to use any photograph/video taken, without the expressed written permission of those included within the photograph/video. Millennial Realtors may use the photograph/video in publications or other media material produced, used or contracted by Millennial Realtors including but not limited to: posted Facebook videos/photos, brochures, magazines, television, websites, etc.