Home Buyer Workshop - Churchill Mortgage Joe Detmer

Tuesday, October 16, 2018 from 6:30 PM to 8:00 PM
Event Details
Are you Ready To Buy?
This is a free event led by local experts who will give you a foundational understanding of what to expect when buying a new home.  This workshop will empower you, as the buyer, to make the best financial decision for your unique situation!
The Event Organizer has provided the following information:
SEARCH LIKE A REALTOR NOW AND DOWNLOAD THE
HOMESCOUTING APP TODAY!
VIP CODE: 6192183400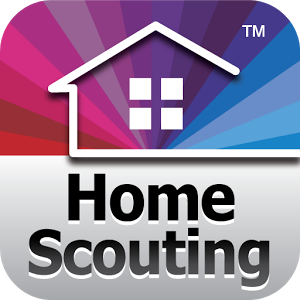 When & Where

Churchill Mortgage
505 N Highway 101,
Suite D-E
Soloana Beach, CA 92075


Tuesday, October 16, 2018 from 6:30 PM to 8:00 PM
Add to my calendar
Organizer
Email Address
joe.detmer@churchillmortgage.com
"I believe that every family should have an opportunity to work with a mortgage professional that really cares about the customers and has the heart of a teacher to show every client how to achieve debt-free home ownership. Our careful analysis of your particular objectives, helps lead us to make the recommendations for your overall financial picture. The mortgage is just a tool, to help you create long-term wealth and a legacy for generations to come. A mortgage recommendation will have lasting financial affects for you and your family, and we work hard every day to leave every family better for the encounter, whether they decide to work with us or not, no exception. "
About Me
I have been in the financial services industry since 1989.  I started my career as a Stock Broker for Bear Stearns, and made a career move to Bank of America in 1994, where I found my passion for lending.  I joined Churchill Mortgage in 2015, after 7 years as a Regional Manager at US Bank Home Mortgage. My experience with big banking had brought me to a point where I wanted to focus my attention more on the families I was helping, rather than the profits for the bank. Churchill Mortgage allowed me that focus. With the heart of a teacher and the guidance from above, we perform miracles for the families we are so privileged to help. We believe that every family deserves to have a relationship with a mortgage professional that can guide them in strategies for financial peace and debt-free home ownership!  As Dave Ramsey's largest advertiser, we get to share in the legacy of creating financial solutions for families all over the U.S.  I am blessed to be a part of this organization and look forward to sharing my expertise with everyone! 
Joseph Gold Detmer II NMLS ID # 489011; Company NMLS ID: 1591 (www.nmlsconsumeraccess.org); Branch ID: 1372130; AL-61558; CA-DBO489011, Licensed by the Department of Business Oversight under Churchill Mortgage Corporation, which will do business in California as Churchill Mortgage Home Loans; NMMortgage Loan Originator; TN-125117;505 N Highway 101 Ste D-E, Solana Beach, CA 92075-1100; All other states, Churchill Mortgage Corporation