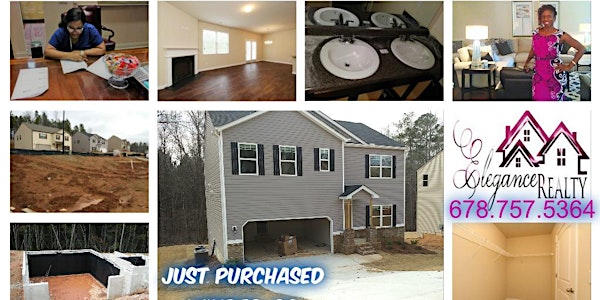 Description
Buying a home is likely one of the most important financial decisions you will ever make. As a first time home buyer, you may be eligible for special programs like down payment & closing cost assistance, state grant programs, or special loan programs for veterans!
Through our web site, free seminars, and experts, we help home buyers with every aspect of the process.
Seminar Information:
This FREE Home Buyer Seminar will prepare you for purchasing a home.
When you register to attend, we will:
provide you the resources and education for this important decision process.
guide you through the process of building your Home Buying Team, including: Real Estate Agent, Mortgage Lenders, Closing Attorney, Home Inspector, and more!
This is a resource and educational consultation. Visitors and attendees are strongly encouraged to always perform due diligence before selecting any real estate agent, appraisor, lender, title company, or any other service provider.
You will learn:

1. Different ways to search for and find the home of your dreams.
2. How to budget for home ownership.
3. What type of home is best for you, condominium, townhouse, or single family home
4. How to qualify for a Home mortgage and get pre-approved.
5. How to choose the right type of mortgage loan. ( fixed rate, arm, balloon, etc.)
6. How much of a monthly mortgage payment do you qualify for?
7. How much house you can afford.
8. How to buy a home with NO Down Payment.
9. The advantages of owning versus renting.
10. How to improve you credit score.
11. What the different real estate and mortgage terms used mean, the programs available, and what you need to know to own a home!
We'll answer questions like:
Rent Vs. Buy:

Is home ownership meant for you?

What is Buyer agency and How to choose an Agent?



How much home do you qualify to buy?
How to choose the right home for you?
How to find Foreclosures, Short Sales, REO, HUD homes?
What to look for in a home inspection?
Why you need title insurance?
Do you qualify for Down Payment Assistance money?
Is Lease to Own another option for you?
Do you need Credit Repair resources?
Do you want to RENT a new place or BUY a house?
Ever wonder what LANDLORDS & LENDERS are looking for on your APPLICATION?
Ever doubt that you can AFFORD to buy a home or QUALIFY to buy a HOUSE?
So much more!
Reserve your seat today!
Please join Kemi Salako to find answers to these questions and more!
RSVP ASAP! Our consulting sessions are small and personable, so seating is very limited. This event is for those looking to rent or buy a home in Georgia.
Private, one-on-one consultations are also available by contacting me directly at 678-757-5364.
Have questions or need more info? Call Now!
Kemi Salako, Broker
Elegance Realty, LLC
678-757-5364