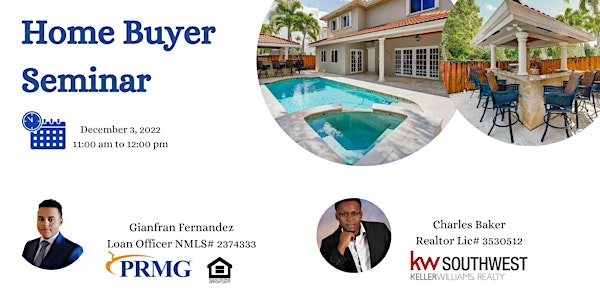 Home Buyer Seminar
The purpose of this home buyer seminar is to show the home buying process from search to close to future homeowners.
About this event
Are you wondering how to start? Unsure of what to expect from our current market or whether it's a buyer's market? Do you have questions like:
1. What financing options are available?
2. What is the difference between being pre-qualified and pre-approved?
3. How do I find my dream home?
4. Do's and Don'ts And, of course, how can I avoid them?
If you answered YES to any of these questions, you owe it to yourself to join this home buyer seminar.
We have the answers to all of these questions and more!