Description
-Thinking of becoming a HOMEOWNER THIS YEAR 2018, but don't know where to start?
-Want to buy a HOME but DON'T have $$$,$$$ in your savings account and want to learn how to buy with 0% DOWN PAYMENT PROGRAMS?
YOUR JOURNEY BEGINS HERE! COME AND GET REAL ESTATE EDUCATED AND PREPARE TO OWN YOUR OWN HOME!
Come to our FREE SEMINAR brought to you by:
Millennial Realtors l American Financial Network l Keller Williams Realty l City of Huntington Park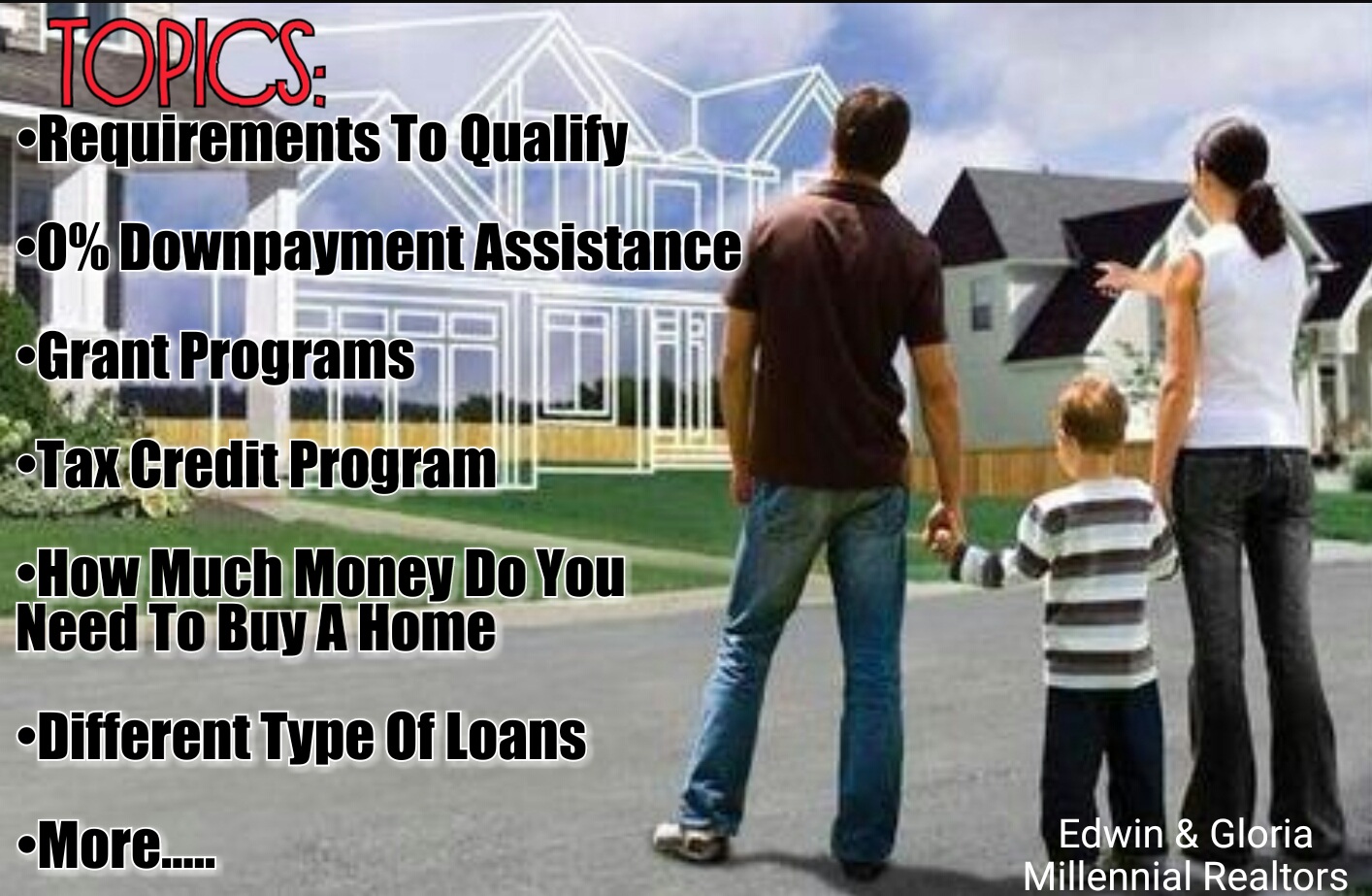 SELLERS: THINKING OF UPGRADING TO A BIGGER HOME OR POSSIBLY RELOCATING?
This event is also for you!!!
INVESTORS: THINKING OF OWNING YOUR OWN UNITS?
Let us help you prepare on what steps are needed to take.
Register Today before ALL TICKETS ARE GONE.