Description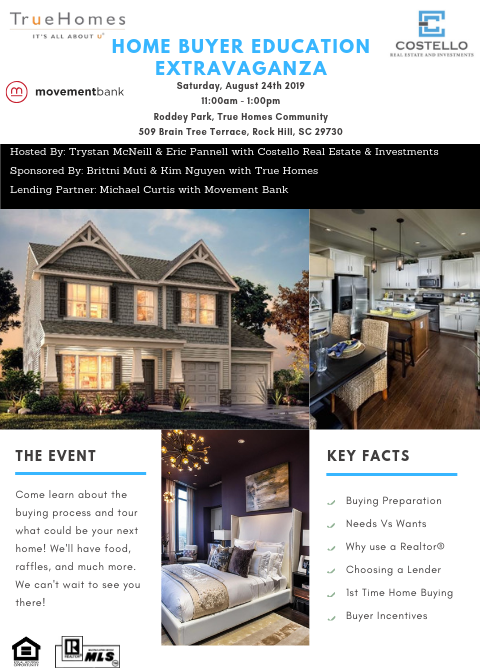 Ready to buy a home, but don't know the first steps to doing so? Or has it been while since you bought your last home and want to know about the changes and advantages to buying in the current Market?
Here's your opportunity to come learn about the home buying process from trusted real estate advisors, home builders, and lending partners. You will be sitting within a model home built by True Homes, while getting educated on the buying process and at the end, you will get a chance to tour a few model homes. During our education session, we not only want you to believe in your future home, but we also want you to feel and see it!
We'll be covering preparation to buy, emotions of buying a home, value of homeownership, needs versus wants, lending options, buyer incentives, why it's important to work with a Real Estate Agent, and much more!
We will have give aways for Visa, Starbucks, and Chic-Fil-A gift cards, light snacks, and plenty of information to take with you that will get you excited and ready to purchase a home!