About this Event
Saturday September 28, 2019
Home Body
Bitchin Bajas
Landing
DJ Rick Reaction
8pm
$10 advance /$12 day of show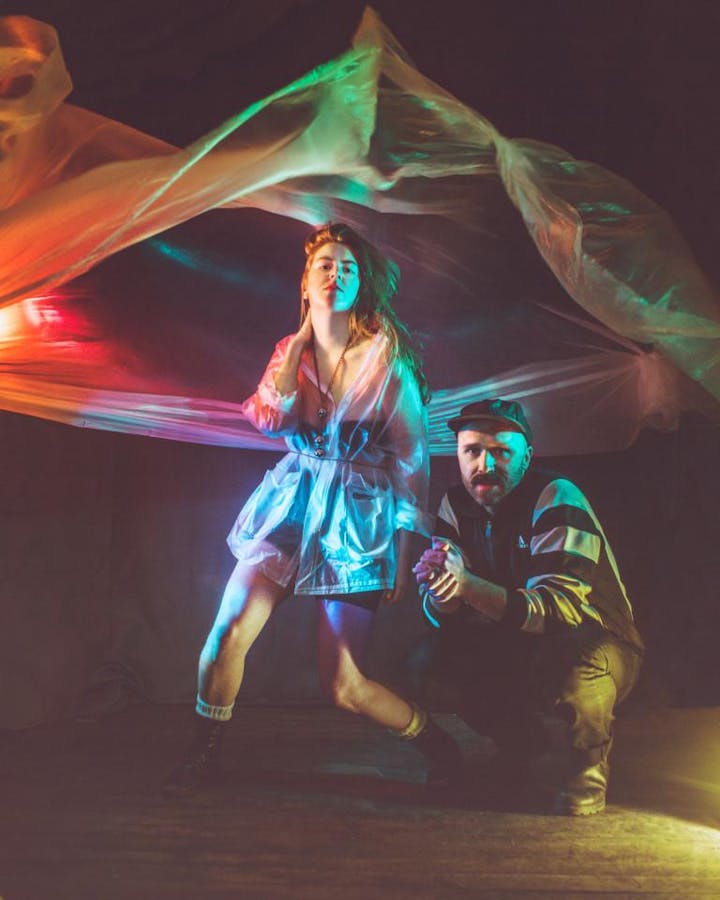 HOME BODY
Fever-pop duo Home Body creates electronic-based music with fleshy tangibility, playing with light, sound, and movement to create a spirited synth spectacle buzzing with soul, shadow, and surprise.
Some stats:
Sophomore LP "Spiritus" released April 26 2019 on Feeding Tube Records & Peace + Rhythm
Have Supported : Boy Harsher, Guerilla Toss, Dan Deacon, Pumarosa, And The Kids, TEEN, Anika
- "Buoyant vocals and a varied palette of synths work in perfect tandem to create gorgeous art-pop that's able to address big realities." - Bandcamp, New & Notable
- "Superbly talented...Haley Morgan and Eric Hnatow rewrite the basic DNA of electro-pop for their own nefarious purposes... creating purely original vistas of possibility." - Byron Coley, The Wire
- "Home Body [makes] music that digs deep and shoots for the stars...creating songs that are always on the rise, grounded by cardiac beats but unafraid to fly into the sun." - Mark Masters
- "Subtle and piercing...they bring a raw energy to the stage leaving the audience begging for more." - Free George
- "Part musical show, part performance art, a Home Body gig is one you'll never forget. Armed with an arsenal of keyboards, pedals and other musical gadgetry, Eric Hnatow creates a cosmic dance atmosphere that frames vocalist Haley Morgan's powerful voice and words perfectly. Both members of this post-techno duo move and dance like no one is watching, which, of course, makes everyone watch with intrigue." - MassLive
https://www.facebook.com/helloHOMEBODY/
https://www.youtube.com/watch?v=w1XwcDiHXB4
https://valleyadvocate.com/2019/04/26/home-body-on-the-valley-advocate-sessions-stage/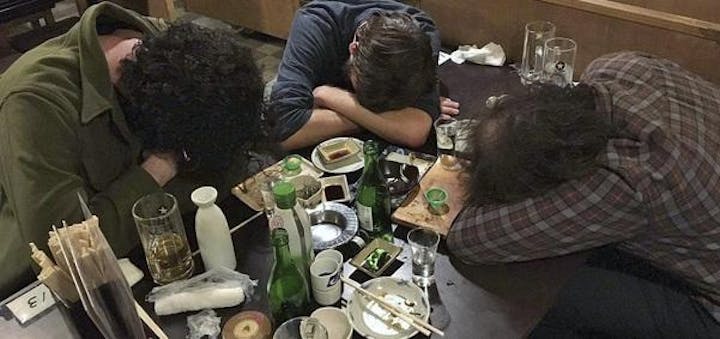 BITCHIN BAJAS
Cooper Crain once crystallized the Bitchin Bajas ethos with a simple question: "If you find a good loop that can hold its own musically, then why not use it?" That philosophy has served his group well for going on seven years, and has recently proven just as effective in collaboration. Through work with Bonnie "Prince" Billy, Natural Information Society, Olivia Wyatt, and Haley Fohr's Jackie Lynn, Bitchin Bajas expanded their sound and prodded their partners to do the same. Credit the trio's knack for finding good loops and knowing how to use them.
LANDING
Founded in 1998. Aaron's allergic to cats. Adrienne LOVES tea. Daron has a doctorate in TV- a TVD. We're not mormons.
Landing transcends the genres that are often associated with the band – shoegaze, space rock, dream pop – leaving them some how redundant as terms in their wake.
*****DOORS/DJ RICK REACTION at 8pm, SHOWTIME at around 9pm*****
Performers
Date and Time
Location
Refund Policy