Home At Last: Buying A Home In 2017
Description
JOIN US FOR A FREE HOME BUYING SEMINAR!
HOME AT LAST: BUYING A HOME IN 2017
SATURDAY, JULY 8, 2017 @ 10:30am

Registration starts @ 10:30am

Information on the home buying process,
down payments, getting approved and MORE.
Guest Speaker to include:
Bobbie Greenman, Sr. Loan Advisor
Beth Ann Falcon, Realtor
Sitterle Homes
Texas Custom Credit Repair.

BETH ANN FALCON, REALTOR®, GRI, ABR, MRP
C: 210.683.1416
BethAnn@BAFalconRealty.com
www.BAFalconRealty.com
With over 10 years of experience in the housing industry, Beth Ann offers and exemplary level of professionalism and service to real estate in the San Antonio market. She partners with an exception team who provide many years of experience, expertise, and knowledge of the real estate industry. Known for being resourceful, responsive, and for having an eye for detail sets her apart. Beth Ann is an asset to both buyers and sellers.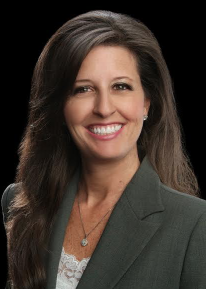 BOBBIE GREENMAN, SR. RETAIL LOAN ADVISOR, NMLS #334493
C: 210.501.9012
BGreenman@FirstCalTexas.net
www.FirstCal.net/Greenman
Bobbie's communication background combined with over 20 years of experience and knowledge in the mortgage industry is vital to her success in the industry. Bobbie is seasoned in all aspects of mortgage lending which only benefits her clients and their desire to reach their financial goals and dreams of home ownership. Her involvement with realtors across the Lone Star State has awarded her recognition and great business partners.