Home and Soul: The Yellow Brick Road with Robin Eve Greenberg, MA, MFT
Description
COVID 19 UPDATE
We hope you are all safe and well.
Due to the current Covid-19 outbreak we will be replacing our upcoming public meetings with Zoom Video Conference Meetings for as long as necessary. This means you will be able to attend our currently scheduled meetings from the safety of your own home.

We will send you an email with the Zoom Video link a few days before the conference begins.
- The Board of Directors
Home and Soul; The Yellow Brick Road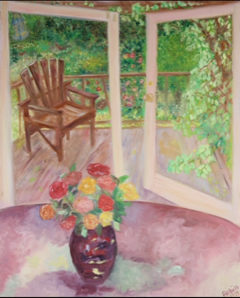 Robin Eve Greenberg will explore the complexity of home, how it relates to the body and the imagination, and is a developmental and archetypal journey. Home is a place where one lives, yet home is also a feeling inside, a yearning, and remembrance. It is something to grow into and grow out of. It is an experience of exile and refuge, of coming apart and reorganization. Home is found in relationship to somatic awareness, to inner listening, and to improvisation. Home is imagery, an oneiric dream. Homelessness and the refugee, personal and cultural walls to keep out danger, and opening doors for sanctuary, are part of the rich landscape related to homecoming, hope, and the longing to belong. Home lives in the natural surround and in the personal, cultural, and collective unconscious. Home is a multiplicity of meanings, and has inner and outer architecture. The subject of home will be contemplated through imagery, lecture, discussion, and experiences of active imagination. Creativity and Jung's process of engaging with the unconscious, "active imagination"—opening to the unconscious and actively engaging with what comes up—is a journey home, with a capital H, and is an experience of soul-making.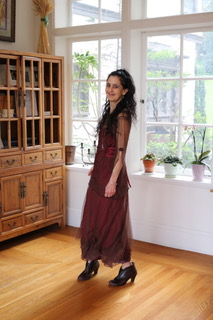 Robin Eve Greenberg, MA, MFT, is a Jungian analyst and member of the C. G. Jung Institute of San Francisco. She holds a master of arts in dance and a master of arts in psychology with a specialization in somatic psychology. Robin teaches and lectures on a variety of subjects related to the art of psychotherapy, creativity, and opening to the imagination. She is an adjunct faculty professor at the California Institute of Integral Studies and at John F. Kennedy University, and is an associate editor of Jung Journal: Culture and Psyche. Robin has a private practice with offices in San Francisco and Kensington, California. Website: www.robinevegreenberg.com.