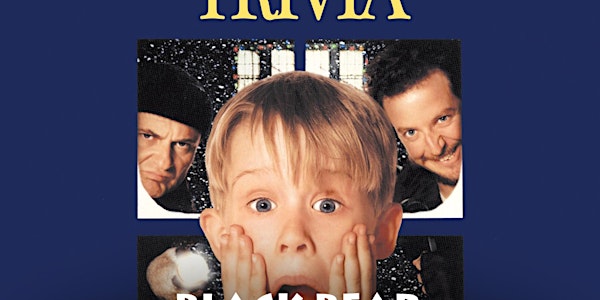 Home Alone Trivia
"Ma'am, I'm eight years old. You think I would be here *alone*? I don't think so."
When and where
Location
Black Bear Bar & Grill 205 Washington Street Hoboken, NJ 07030
About this event
This is extremely important. Will you please tell Santa that instead of presents this year, I just want Home Alone Trivia. No toys. Nothing but FIVE unique and challenging rounds at Black Bear on Wednesday, December 28 at 8pm. And if he has time, my Uncle Frank. Okay?
Reserve your table at; https://HomeAlone122822.Eventbrite.com
Questions will be on Home Alone and Home Alone 2.
The best way to reserve tickets is by selecting a team captain and having them be in charge of tickets for ALL team members.
For example, if Kevin, Buzz, Uncle Frank and Linnie are a team and Kevin gets put in charge, he will then reserve tickets for himself, Buzz, Uncle Frank and Linnie = (4) in total.
PLEASE ONLY RESERVE SINGLE TICKETS IF YOU ARE PLAYING BY YOURSELF.
We will send a confirmation email to everyone closer to the event.
"You guys give up yet? Or are you thirsty for more?"
#BuzzYourGirlfriendWoof