About this event
Proof of Vaccination or Neg Covid Test REQUIRED
DC9 will require proof of vaccination or negative covid test taken within 48 hours of any scheduled event for entry. Physical card or digital photo will be accepted. Proof of vaccination/negative test result must match name on photo ID and will be checked at the door.
Things change quickly and we are all in the same boat trying to navigate and do our best to keep our concerts and communities safe. We appreciate your patience and understanding with our staff as we navigate this together. Thank you for your cooperation & continued support!
If you are unable to offer proof of vaccination or 48hr negative test, from Sept 1-30 we will refund your ticket up to one day before the event. This is an ever changing situation and we reserve the right to change these policies at any time.
Holy Wave
FACEBOOK | INSTAGRAM | TWITTER | BANDCAMP
Holy Wave is a band of multi-instrumentalists from El Paso, Texas, USA. Since making a move to Austin in 2008, they have cemented themselves as a unique force in the national and international touring circuit. After perennial performances at Levitation (Austin Psych Fest) and countless tours and festival appearances in the USA, Europe, Latin America, and Africa, Holy Wave is poised to continue expanding into new spaces and places around the world. The band has 3 critically-acclaimed LPs and 3 EPs (The Reverberation Appreciation Society, Burger Records, Volante Discos) under their belt, with a fourth LP, Interloper, slated for release Spring 2020.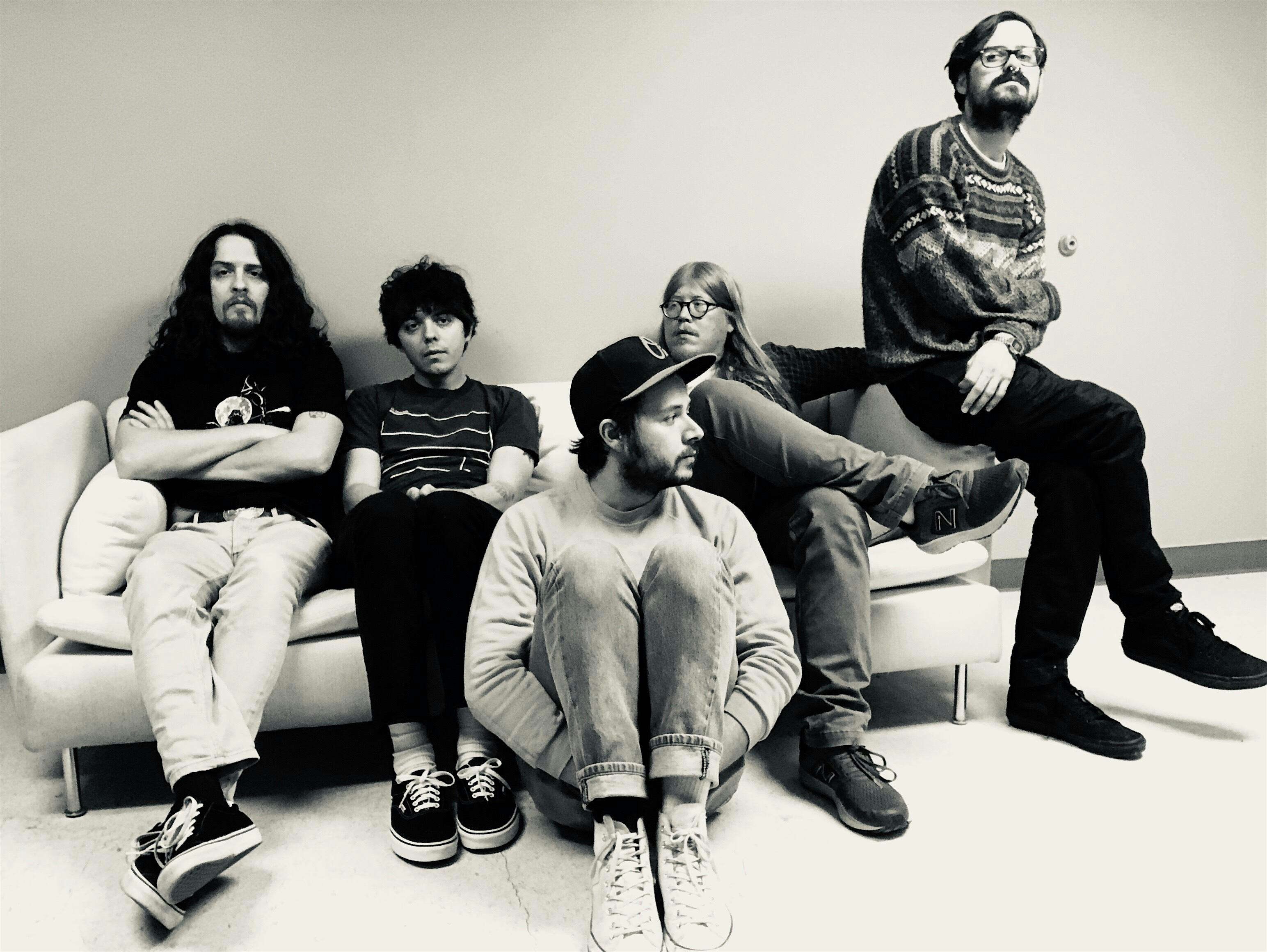 Peel Dream Magazine
FACEBOOK | INSTAGRAM | TWITTER | BANDCAMP
Peel Dream Magazine is the nom de plume of Los Angeles songwriter Joe Stevens, who launched the band in New York with 2018's critically acclaimed album Modern Meta Physic. With it Stevens created a mysterious, liminal tribute to the hazy end of '90s dream-pop – a masterful mix of first-class songwriting precision and train-window sonic impressionism. Stevens played all the parts on Modern Meta Physic himself, blending live and sampled sounds into uniquely identifiable and abstractly psychedelic soundscapes. The album struck a perfect balance between DIY bedroom pop auteurism and studio wizardry and duly found its place on numerous "Best of 2018" lists.
Peel Dream returned in 2020 with Agitprop Alterna, an album that pushes the group's dreamy, motorik sound to a deeply melodic and beautifully discordant place. The sophomore LP pays homage to the fuzzy, mod-ish pop of acts like My Bloody Valentine and early Stereolab, but it's also indebted to stateside bands like Yo La Tengo and Rocketship that were cut from a similar cloth. It's part Chickfactor, part Space Age Bachelor Pad; a shambolic, drone-heavy brand of minimalism, filtered through a cross-section of classic indie pop. Deeply rooted in the Brechtian ideas of art as a tool to spur action, Agitprop Alterna explores connections between the existential and the interpretive – it's soft-focus pop whose clear-cut message is that you get to decide the message.
Where the creation of Modern Meta Physic was a solitary pursuit, Agitprop Alterna found Stevens channeling the collaborative spirit of the band's ever-rotating live incarnation in the studio. He worked with close friend Kelly Winrich to develop new sounds for the project, creating musical snippets that Winrich would mix into the cohering whole. Live band members like vocalist Jo-Anne Hyun and drummer Brian Alvarez contributed crucially to the record as well – the resulting music revels in its realness: heavier, more dynamic, and truly the work of a band. That record was followed a few months later with a compilation mini-LP of unreleased songs titled Moral Panics, which continued investigations into those fraught areas where art, culture and commerce meet.
Performers
Date and time
Location
Refund policy