About this Event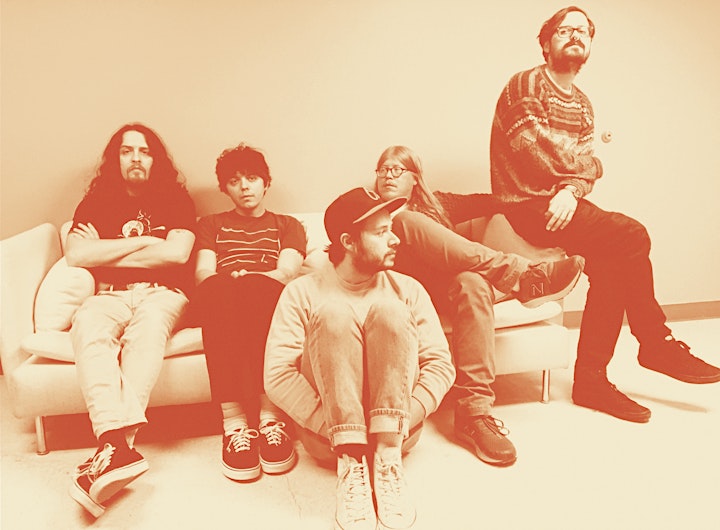 Holy Wave is an experimental dream-pop band originally from El Paso, Texas. After seeing a life-altering performance by My Bloody Valentine in 2008, the band moved to Austin to pursue their own vision of Texas psych, their sweet melodies dyed in carefully constructed noise.
Over the course of four albums, the band have cemented themselves as a staple force in the international indie scene, with key performances at Levitation, Desert Daze, and nearly every psych gathering on the planet. They've toured the world, and shared the stage with heroes such as Slowdive, Spiritualized, Hope Sandoval and The Black Angels. Their body of work has received critical acclaim from Pitchfork, Consequence of Sound, Paste Magazine and countless others, and in 2020 they are prepared to release their latest body of work.
Interloper sees the band adding new layers to their lush and mesmerizing songwriting style. Written about the duality between life at home and life on the road, it sees the band expanding on their most esoteric and thought-provoking themes. "I'm Not Living in the Past Anymore" is a mantra about breaking the cycle of the mundane, "Escapism" is a dream-like meditation. "Interloper" serves as the centerpiece for this self-expanding record, asking, what happens when the world beneath your feet changes so much that you feel like a stranger in your own shoes? The band turns inward, to blissed-out moments on album opener "Schmetterling", the saccharine haze of "R&B", and the freak-out catharsis of live favorite "Buddhist Pete".
With Interloper Holy Wave weaves together a contemplative tapestry that can serve as a road map for the diffident, a soundtrack to self-realization, or simply an invitation to escape.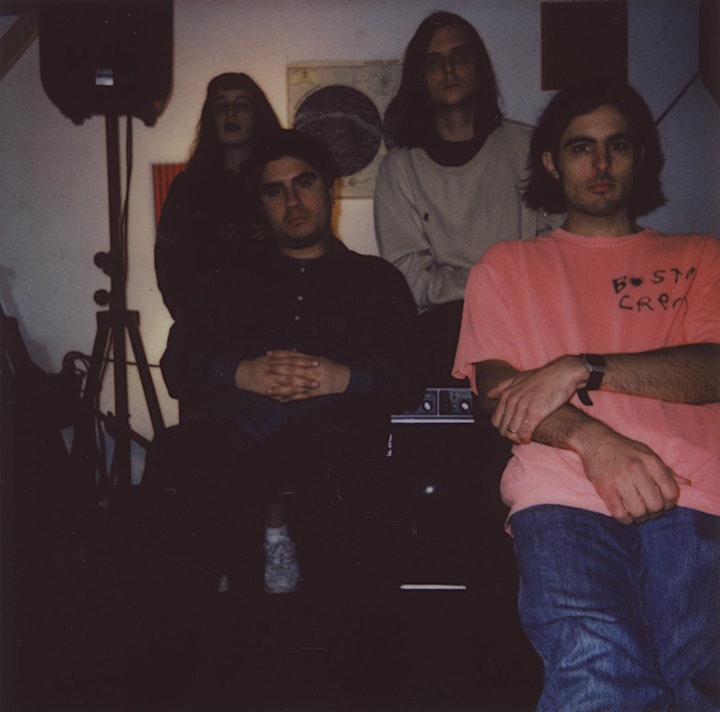 Peel Dream Magazine is the musical vehicle for NYC's Joe Stevens, who launched the band in 2018 with the critically acclaimed album "Modern Meta Physic." With it Stevens created a mysterious, liminal tribute to the hazy end of '90s dream-pop – a masterful mix of first-class songwriting precision and train-window sonic impressionism that duly found its place on numerous "Best of 2018" lists.
After 18 months of writing and live shows with a shifting cast of band members, Peel Dream are back with "Agitprop Alterna," an album that pushes the group's dreamy, motorik sound to a deeply melodic and beautifully discordant place. This sophomore LP pays homage to the fuzzy, mod-ish pop of acts like My Bloody Valentine and early Stereolab, but it's also indebted to stateside bands like Yo La Tengo and Rocketship that were cut from a similar cloth. It's part Chickfactor, part Space Age Bachelor Pad; a shambolic, drone-heavy brand of minimalism, filtered through a cross-section of classic indie pop.
Where the creation of "Modern Meta Physic" was a solitary pursuit, "Agitprop Alterna" found Stevens channeling the collaborative spirit of the band's ever-rotating live incarnation in the studio. The album is ultimately defined by the tension of difference: between itself and its predecessor; intertwined male-female vocals; the music's languid dreaminess and concrete sonic immediacy.
Deeply rooted in the Brechtian ideas of art as a tool to spur action, "Agitprop Alterna" intensifies the connection between the existential and the interpretive first explored on "Modern Meta Physic," giving the listener space to find their own meaning in shimmering guitars, fuzzed-out synths, and humming organ drones. It is a rejection of manipulation in all its forms and a buzzsaw against complacency – soft-focus pop whose clear-cut message is that you get to decide the message. It's a rare trick to agitate without being obvious: perhaps that makes "Agitprop Alterna" the most Peel Dream Magazine-like statement yet.