Description
The Empire Hotel's newly renovated heated enclosed rooftop lounge overlooking Lincoln Center and Columbus Circle is one of the most beautiful in the city. We have reserved the entire west terrace for our members and friends of the parish to come together to celebrate the joy of Christmas!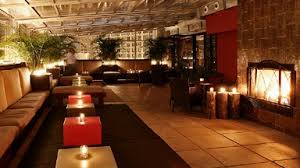 Dust off your dancing shoes and get ready to enjoy and evening filled with Christmas music and holiday cheer!

The night will feature:
-Spectacular upscale private heated/enclosed terrace with fireplace reserved especially for our members and friends.
-Passed and stationary hot and cold hors d'oeuvres.
-Christmas music played from 7-8pm.
-Fun selection of party dance music placed at tolerable levels 8-11pm with live DJ
-Cash bar and small plates food menu available
Please plan to join us for the 5:30 mass at Holy Trinity before the party. The Empire Hotel is 18 blocks south of the church along Broadway.

Cost $30per person. In advance. $40 at the door. Net proceeds will benefit the Catholic Mission of San Pedro and the CRC fund at Holy Trinity.
Payment link: You must prepay for this event using this prepayment link (click on this link)
Can I come alone? Yes, this will be a wonderful night to join us if you have never been to one of our gatherings. We will have people at the front desk waiting to welcome you and introduce you to others.
I belong to another parish can I still attend? Yes many of those attending will be coming from all over the tri state area.
Dress code: Cocktail attire
Should I eat before I come? It is up to you. We will have a large selection of hot and cold appetizers and there is also a small plate menu available that you can order from.
What are the ages? There will be large numbers of people there from all ages groups. Everyone must be 21+
How many do you expect? The room holds over 100 people, let's fill it up!!!
Questions? Contact Dave Cervini at 212-873-2256