Description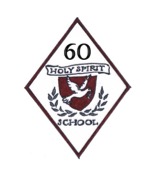 Holy Spirit School is celebrating its 60th Anniversary!
The school was established in 1957 under the auspices of the Diocese of Paterson. Over the past 60 years the school has grown in many ways but has remained true to its mission: to nurture our students academically, emotionally, and, of course, spiritually. Eight pastors and six principals have been a part of the school and our current Principal, Sr. Marie Antonelli, MPF, has been a constant over many of those years. She was a very young teacher at HSS in 1957 and has been our principal extraordinaire for the past 33 years.
To celebrate the school's rich history, there will be a Gala held on Saturday, October 14, 2017. We hope that you and your families, classmates, and friends will join us to commemorate this important milestone and pay tribute to Sr. Marie Antonelli, MPF.
Holy Spirit School 60th Anniversary Gala
Saturday, October 14, 2017
The Legacy Castle 141 Route 23 South, Pompton Plains, NJ
Cocktail Hour with open bar from 6:00 – 7:00 PM
Dinner and dancing (beer and wine included)/Cash bar available
Ticket Cost $125.00 pp
We need your help to ensure that Holy Spirit School remains a vibrant and up-to-date environment for our students. Every year costs continue to increase as we remain committed to keeping tuition levels affordable for all so that every child that wants to receive a Catholic education can do so.
If you have any questions or would like to send us pictures from your days at Holy Spirit School to be included in the video montage, please email them to HolySpirit60@hsspeq.org. Space is limited so please reserve your tickets as soon as possible.