Description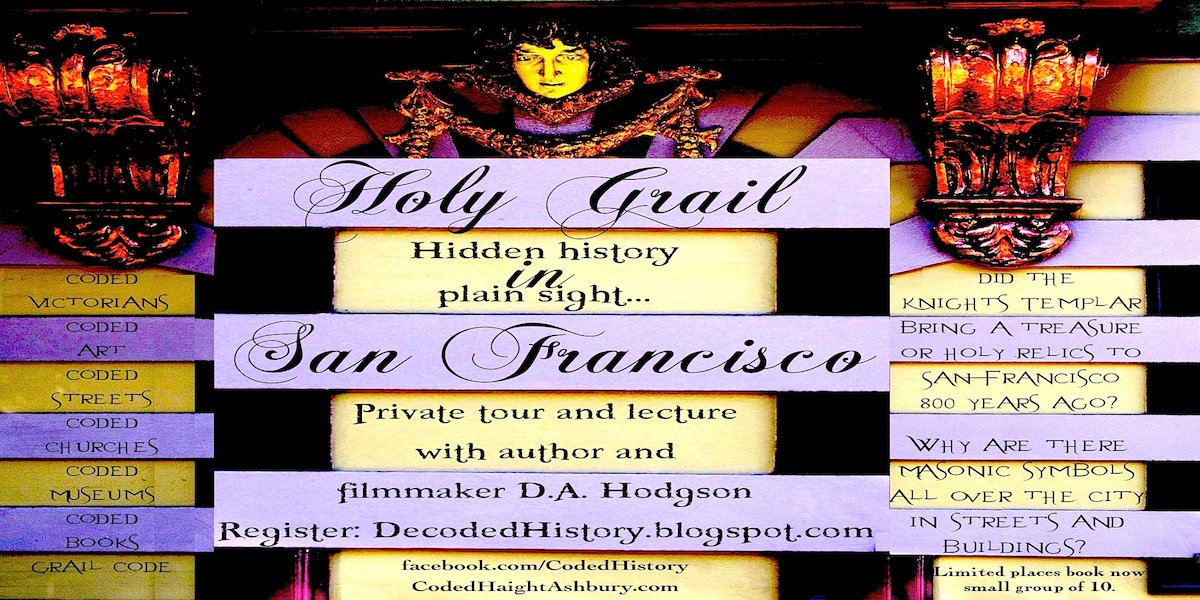 San Francisco has a real life Da Vinci Code esq mystery. San Francisco was once known as the Paris of the USA for European culture and large population of French and European immigrants with royal titles and ancestry. Within San Francisco's streets, buildings and museums of art are clues to cracking the secrets of the Holy Grail and the elusive Knights Templar code.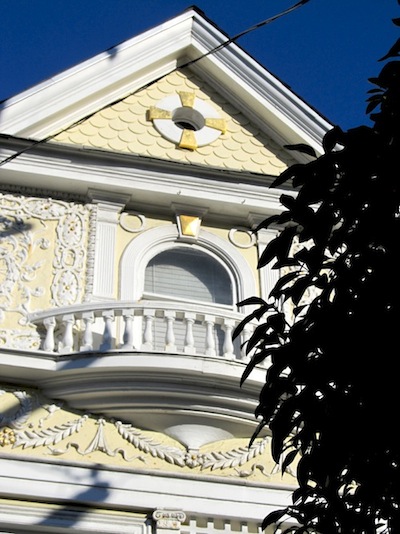 The decorations on the Victorian houses and other vintage buildings of San Francisco are actually a language, alike to Egyptian hieroglyphics, designed by the secret society called the Masons. Each building is a storybook telling the true history of the people in the Holy Grail legends, who the Jesus family and Jesus really were and Jesus's and Mary Magdalene's real life descendants. Many of the more famous architects of the Victorians, such as Cranston or Dunn, had Masonic connections and royal ancestors.
This code is not only in the Victorians, it is also coded into street names and shapes, the placement of monuments and museums, and in art collections at the Legion of Honor Museum of Art, and more. Did you know that overlooking Haight Ashbury is an actual Knights Templar church and abbey? Or that some of the streets around the Haight and San Francisco are in the shapes of secret society symbols and some named after Masons?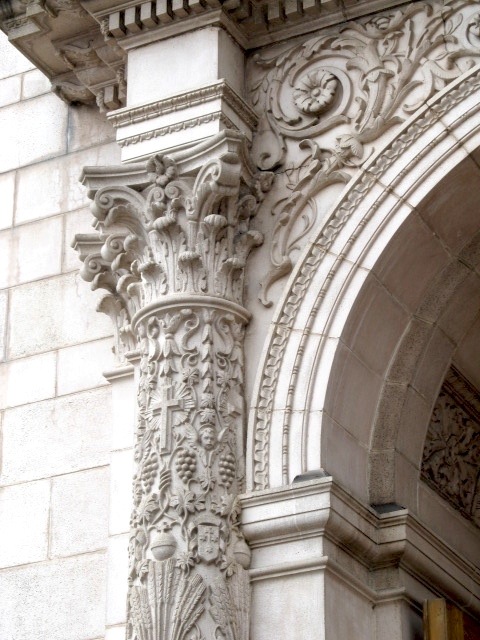 There is so much more to discover about San Francisco than the usual tourist hangouts. My name is Deborah Hodgson and I am an art historian living in Haight Ashbury. For the past 7 years I have been working with museums and historians, genealogists, heraldry organizaations and members of Masonic and Orthodox Catholic and French Essene orders. My blog, books, and documentary shorts www.decodedhistory.blogspot.com and book on the coded Victorians of Haight Ashbury www.codedhaightashbury.com
This is a short series of all day lecture tours of coded buildings, coded streets, and coded art in coded museums in San Francisco. Small groups of ten for everybody's comfort and for all participants to get question time. This is just a small sample of what I have found. Your support will help me document more.

What Happens on the Lecture Tour?
We meet at the Legion of Honor museum, founded by Grail Hunter Alma Spreckels, Big Alma, for a tour of code art and artifacts. Then a shuttle takes us on a drive to a Knights Templar church and abbey with beautiful coded stonework and along some Masonic coded streets. Then a walking tour of symbolically coded Victorian houses, also called Painted Ladies, in the historic district of Haight Ashbury. Live talks include decodings of the symbols and background stories to the builders and legends, as well as reference sources and research tips for your own Grail quest. Cafes and restroom stops at the Legion of Honor and in Haight Ashbury.
Important Notes
Entry to the Legion of Honor and shuttle to Knights Templar church and Haight Ashbury are included in ticket price ;-)
FAQs
What are my transport/parking options getting to the event?
We meet promptly, on time, at the front entrance to the Legion of Honor Museum of Art. Google directions and public transport from your location. After the Legion of Honor Museum a private shuttle will transport us to the Knights Templar church then Haight Ashbury . After the last leg of the tour we will be in Haight Ashbury where there is plenty of public transport to Downtown and Bart or taxis. Paking is very limted at the Legion of Honor and difficult to find in Haight Ashbury. Public transport is recommended and see more of San Francisco along the way.
FAQs
Are there ID requirements or an age limit to enter the event?
No, but adults, children, and minors must be very quiet and well behaved to not interup to other guests, else be asked to leave without refund.
FAQs
What can/can't I bring to the event?
* DO BRING comfortable walking shoes, smart device, camera, money for cafes, bottle of water for hydration, jacket for changeable weather.
* DON'T BRING any pets, boom boxes, bicycles, wheelchairs, large heavy gear or bulky luggage, smelly food, roller skates or skateboards, or baby strollers.
* DON'T BRING Large video cameras, lighting kits, selfy sticks, sound booms and wheelchairs are not OK for these tours, due to museum requirements for camera equipment on tours and group safety and mobility on the road, as well as schedule constraints. But please contact us about custom specialized charter group tours where we provide specialized transport with lifts, extra storage, other people with selfy sticks. We can also bring mobile editing suites and extra equipment and show you the best angles to shoot. Organize your own tour with us.